Call of Duty Vanguard Tracker is now live
This weekend we released the first version of our Vanguard site, which has received a few more updates since then.
As you already know, keeping track of your Call of Duty stats is easy and here is what you have at your disposal:
Worldwide leaderboards
Full profile with detailed match report
Stream overlay
Stay tuned for more as we are also working on the Vanguard Loot Database.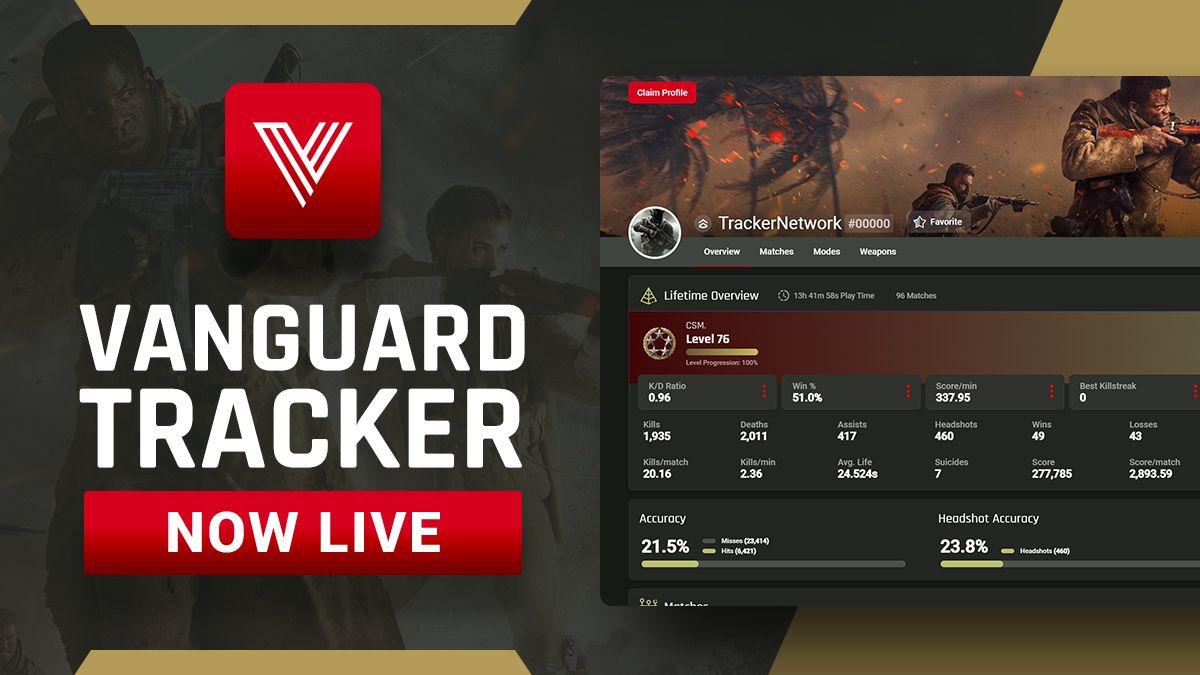 Valorant support for the new season
Episode 3 Act 3 is now available and we have updated our website and app (both desktop and mobile) to make sure they are compatible.
Look at your valorant statistics
These were the big highlights and we are updated daily as we work continuously to improve our websites and apps. Please give us your feedback and let us know what you think! do not forget to follow us on Twitter and Instagram for the latest TRN news, announcements, and data insights.