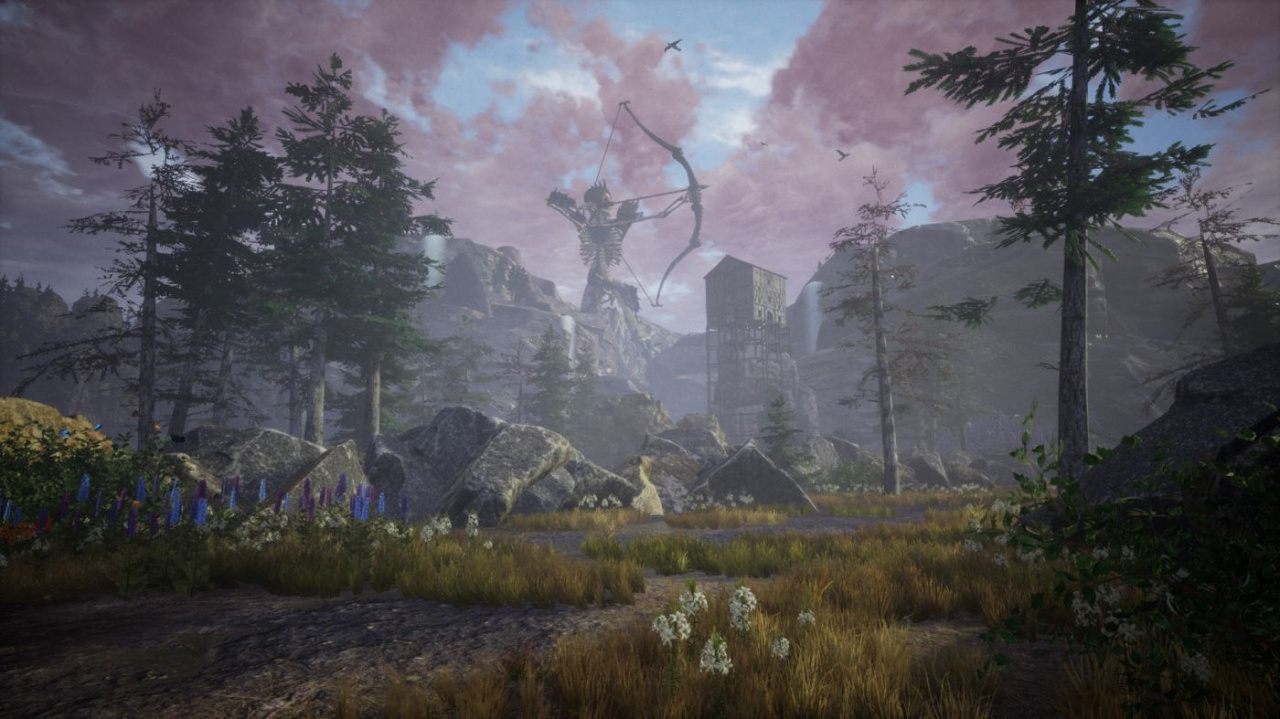 With the always long and dark nights (at least for us in the northern hemisphere), the prospect of a relaxing walk is currently a little less attractive. If you're looking for a few relaxed and contemplative hours of "walking simulators" this is the way to go, and another one arrives at the Switch eShop this week.
Drizzle path: Deja Vu arrives on November 24th at a price of $ 6.99 / € 6.99, with an introductory discount of 20% on cards too. It's a game by Tonguç Bodur, a prolific developer focused on this genre and storytelling. It was received quite well on Steam and below is part of the official description.
Before you lies a vast and mysterious world that hides the truth of your existence and reflects the memory of past lives. As the tenth game by Tonguç Bodur, Drizzlepath: Deja Vu is a reinterpretation of his first creation, a stand-alone experience that is accessible to every player.
In Drizzlepath: Deja Vu you slip into the role of a nameless man who climbs a mountain peak in search of answers. Witness events as you explore the surroundings that gradually add to the larger existential narrative. Reflect on the enigmatic and cyclical nature of memory through abstract storytelling and beautifully detailed environments punctuated by ominous imagery that is more mysterious than scary, a beacon that guides you forward.
It is a game to be experienced due to its atmosphere, with a likely playing time of 1-2 hours.
Is that the kind of experience you'd like to try on Switch?
.