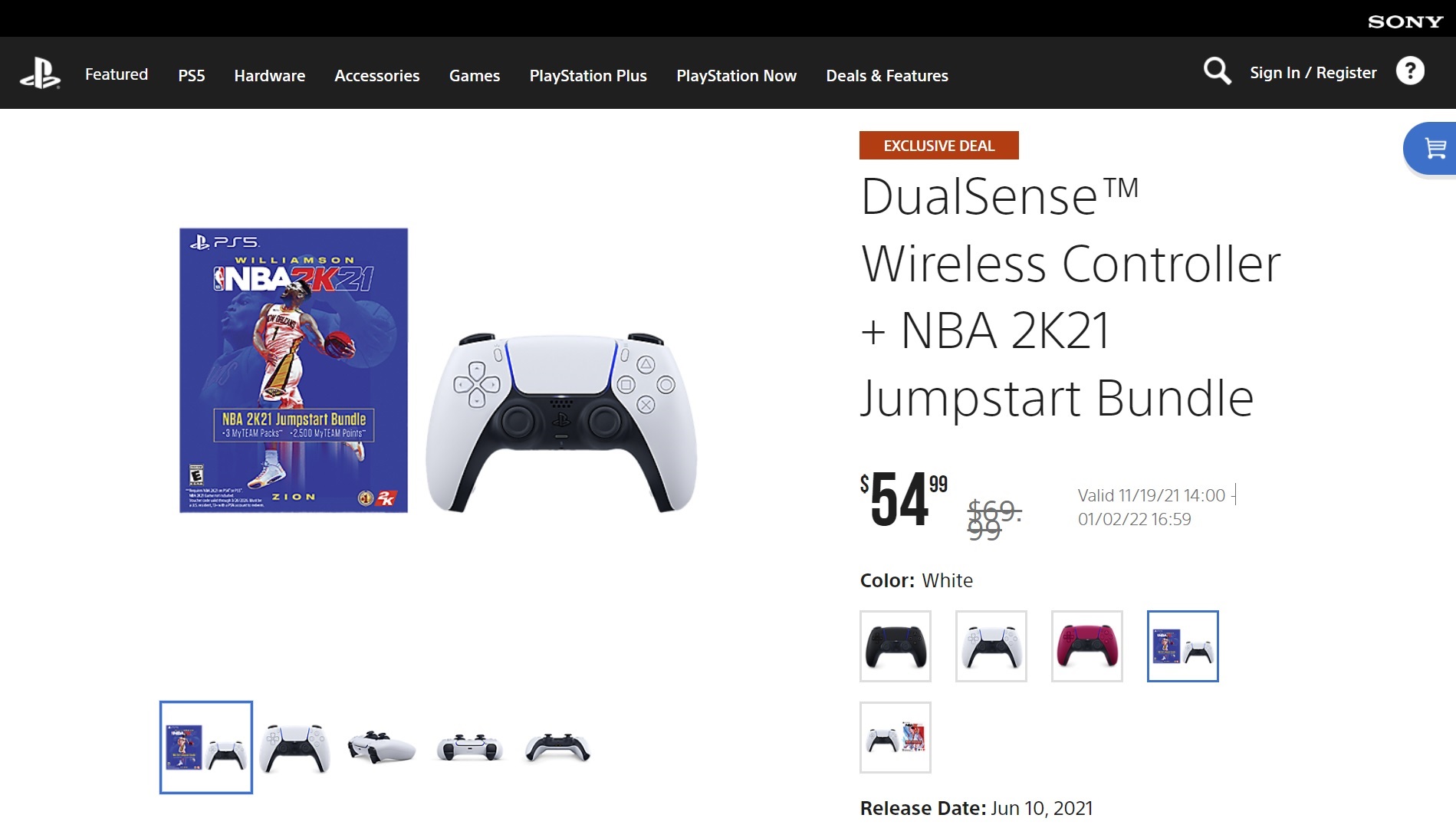 Do you need another PlayStation 5 controller? You can now purchase a white PS5 DualSense controller for $ 54.99 from Sony directly from the PlayStation Direct online store. That's a whopping $ 15 (or over 21% off) off the standard retail price of $ 69.99. Shipping is also free.
This SKU of the controller will most likely be the most discounted as it is included with the NBA 2K21 Jumpstart Bundle. This includes 3 of the MyTEAM Promo Packs and 2,500 MyTEAM Points for use in last year's NBA 2K21.
The sale is valid until January 2nd, 2022. However, I recommend buying sooner rather than later as it may sell out.
We rarely saw the PS5 DualSense controller sell, so I'd jump on that if you need or want one. Even if you don't need it for multiplayer, it might not be a bad idea to include a different PS5 controller as the analog stick drift is a common problem that can be encountered. The issue has led to a related class action lawsuit against Sony in the United States.
The PS5 DualSense controller can be used on other devices such as your PC or smartphones and tablets.
[Source –
Twitter]