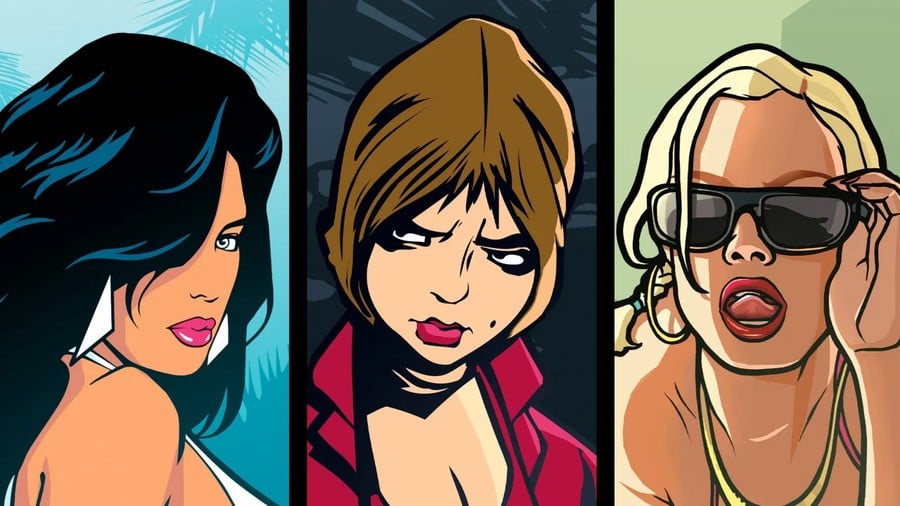 Rockstar is a company that has had near-constant success and exceptional sales for the most part. As you no doubt know, the recent introduction of Grand Theft Auto: The Trilogy – The Definitive Edition has received a lot of criticism that will no doubt have pained Rockstar and the Grove Street Games development team.
Rockstar has now published a "Note from the Rockstar Games Team," addressing the criticism and apologizing for the project's problems. It suggests that there will be a roadmap of multiple updates to bring the games to a higher quality level, with the first expected in the coming days for "all versions" of the game.
First of all, we would like to sincerely apologize to anyone who has encountered problems while playing these games.
The Grand Theft Auto series – and the games that make up this iconic trilogy – are as special to us as we know them to be for fans around the world. The updated versions of these classic games have not been released in a condition that meets our own quality standards or the standards our fans have come to expect.
We have ongoing plans to address the technical issues and improve every game in the future. With each scheduled update, the games will reach the quality they deserve.
A new title update for all versions of Grand Theft Auto: The Trilogy – The Definitive Edition will be released in the coming days and will fix a number of issues. We'll update all of them once it's live.
Hopefully the first patch will fix some of the worst issues like game crashes, failed mission progression, and perhaps the deeply unpopular "rain" effect, but we'll see what the patch notes reveal. Regarding the switch version, we were very critical of the performance in our test, while the initial analysis by Digital Foundry called the switch port "a big mess".
The Rockstar update also harks back to the previous removal of the original versions of the game. In some way. The original PC versions will be available for sale as a bundle in the Rockstar Store, and those who own the remastered trilogy through that store's launcher will receive the bundle for free (through June 30, 2022). However, there is no indication that the original versions are available for sale in other storefronts.
Additionally, Rockstar has asked that players be polite and constructive in their feedback as it shows that members of the development team have been harassed online.
In the meantime, it pains us to mention we hear reports of members of the development team being harassed on social media. We would like to ask our community to maintain a respectful and civil discourse on this release as we resolve these issues.
It will be interesting to see how the first update plays out, although more substantial improvements will likely require more work and time. We hope that the Switch version gets a big boost in the coming days and weeks.
.