It's fun to forget about the time and immerse yourself in the game or play against strangers online, but one of the most charming elements of playing is that you can play on one screen together with your family and friends. Here are 15 recommended titles that offer local multiplayer by connecting multiple DualSense ™ wireless controllers to a PlayStation®5.
* Including PlayStation®4 games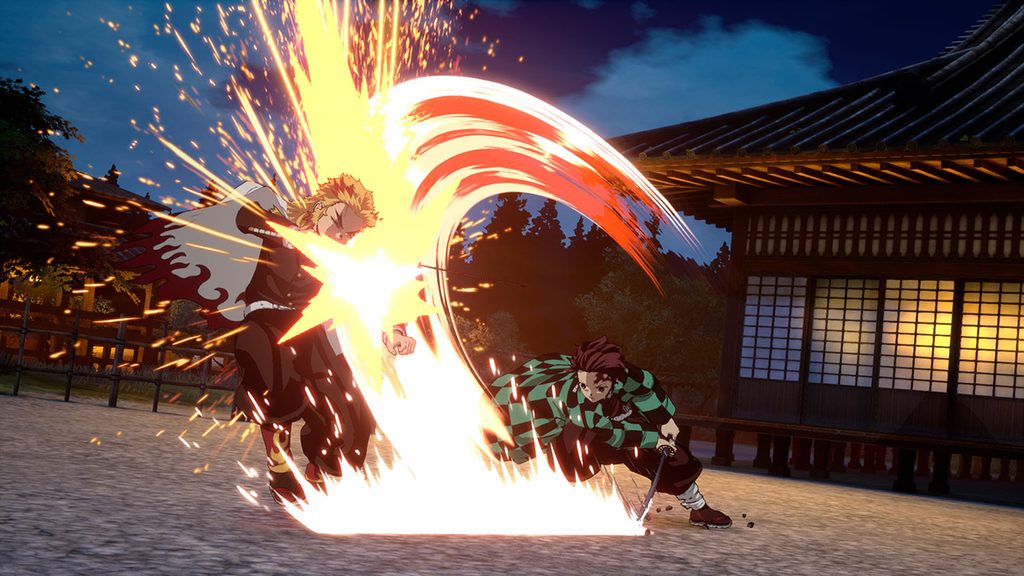 Tag a team with your friend to enjoy the 2 player team fight
Kimetsu no Yaiba, the popular comic and anime, is now a fighting action game! Versus mode lets you enjoy online and local multiplayer battles with up to 2 players in 2vs2 team combat. 12 characters who fought mighty battles in the anime, including Tanjiro Kamado, Nezuko Kamado, Zenitsu, Inosuke and Rengoku, are represented by 6 characters from the official spin-off "Junior High and High School !! Kimetsu Academy Story "for a total of 18 characters who join the fight! In addition, demons will be added as playable characters in free updates scheduled after release. Show off your ideal teamwork to your family and friends, just like these fighting friends in the anime!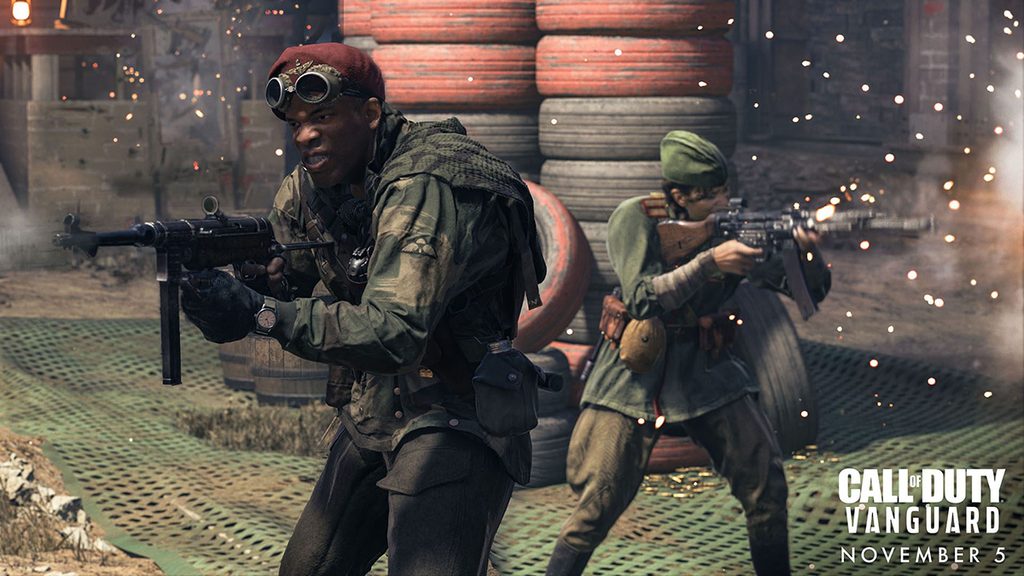 To the top of the heated battlefield that is unfolding on an unprecedented scale!
The latest installment in the Call of Duty FPS franchise popular not just in Japan but around the world. Whether aerial battles over the Pacific Ocean, airdrop operations in France, defending Stalingrad with sniper precision or blowing it up with advancing troops in North Africa – this game portrays the heated battlefields of World War II on an unprecedented scale. In the immersive campaign mode, soldiers from different countries and regions work together to face the greatest threat in human history. You can also compete online against players from all over the world in Call of Duty multiplayer mode and attack the horde of the undead with your friends in a new Zombies game mode.
Learn more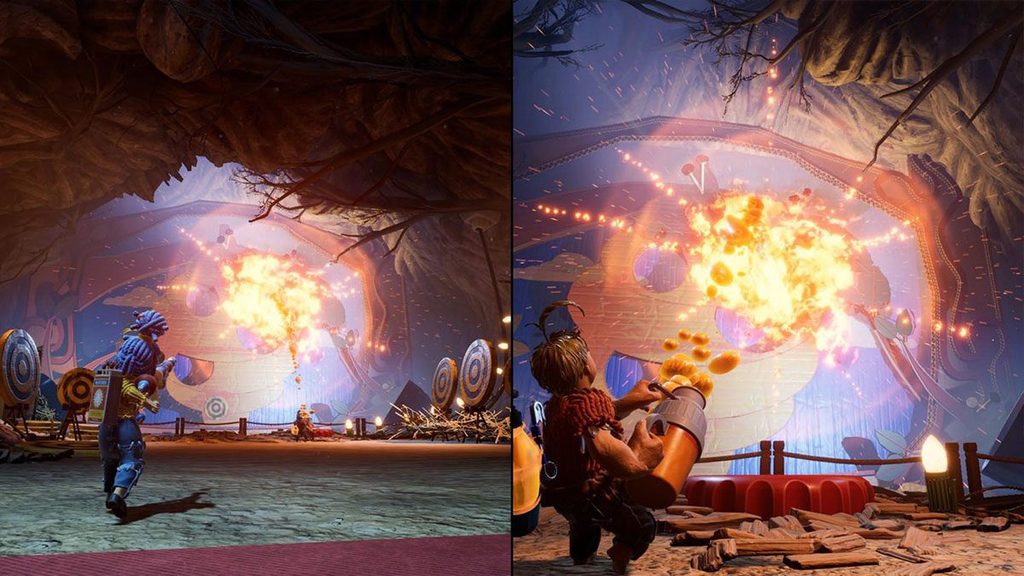 2 player co-op split screen adventure!
The adventure game dedicated to two player co-op play has both local multiplayer and online multiplayer features on a split screen. Players take control of Cody or May, a couple trapped in a mysterious world. Each stage is full of unpredictable and cooperative gameplay gimmicks. Overcome a variety of challenges and help each other. Experience a heartfelt story about reconnecting people, where narrative and gameplay are woven into a unique metaphorical experience. Work with friends to enjoy the unforgettable adventure of Cody and May on the journey to overcome their differences.
Learn more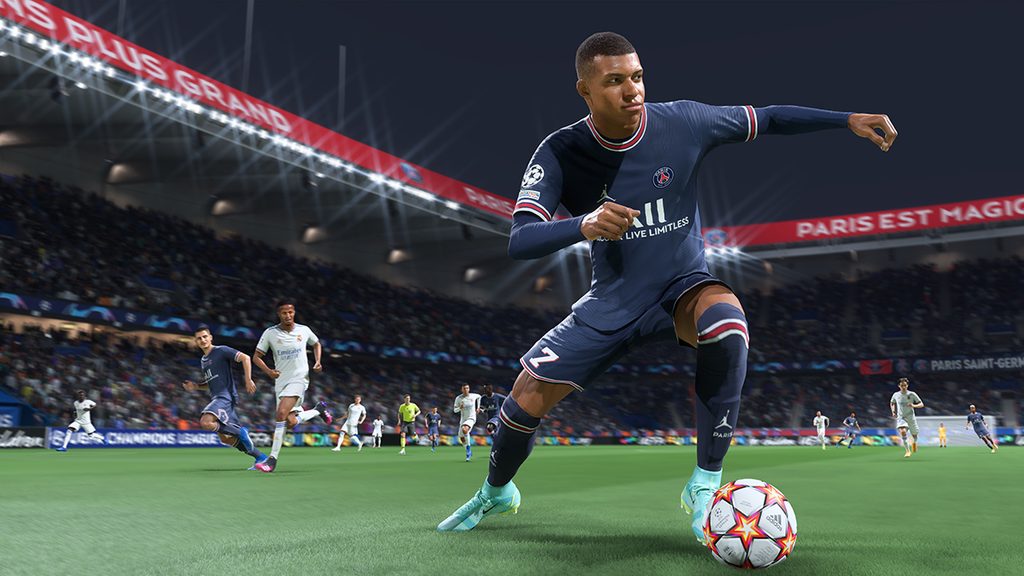 Enjoy advanced soccer experience in the 4-player game of FIFA 22!
FIFA 22 is the latest version of FIFA, a series of soccer games. The game supports not only online multiplayer, but also local multiplayer for up to 4 players. With the goalkeeper rewrite, real ball physics and the "explosive sprint", with which you can control the acceleration of movements more freely while dribbling and defending, the football match with additional gameplay functions is hotter than ever! The PS5 version uses the newly developed "HyperMotion" gameplay technology to combine Mocap data from all improved team games with machine learning. Gameplay improvements in every match make for a remarkable, realistic, responsive and elegant gaming experience.
Learn more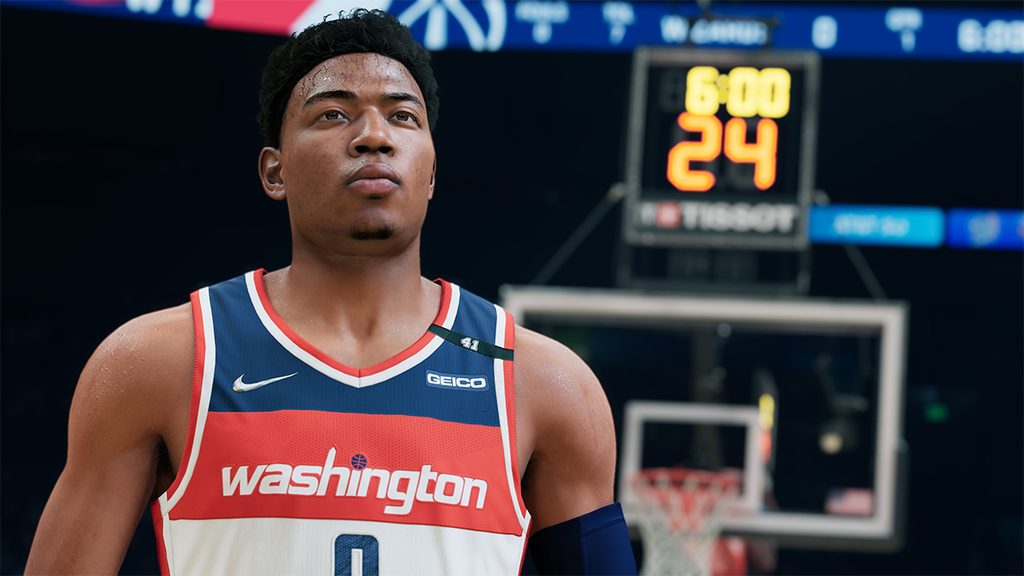 Play authentic basketball in 4-player matches!
NBA 2K22 is the newest game in the NBA 2K basketball series, which has sold over 100 million copies worldwide. The game supports local multiplayer for up to 4 players and online multiplayer for up to 10 players. The developers have redesigned various elements of the gameplay, including defense, dribbling, shooting, and finishing moves from the previous series. Direct feedback has been used to address some of the key changes players are looking for, and the game will deliver several new gameplay improvements that will further enhance the experience. Enjoy an immersive sports game experience as the spectators fill the arena with excitement and the rival teams compete in heated matches.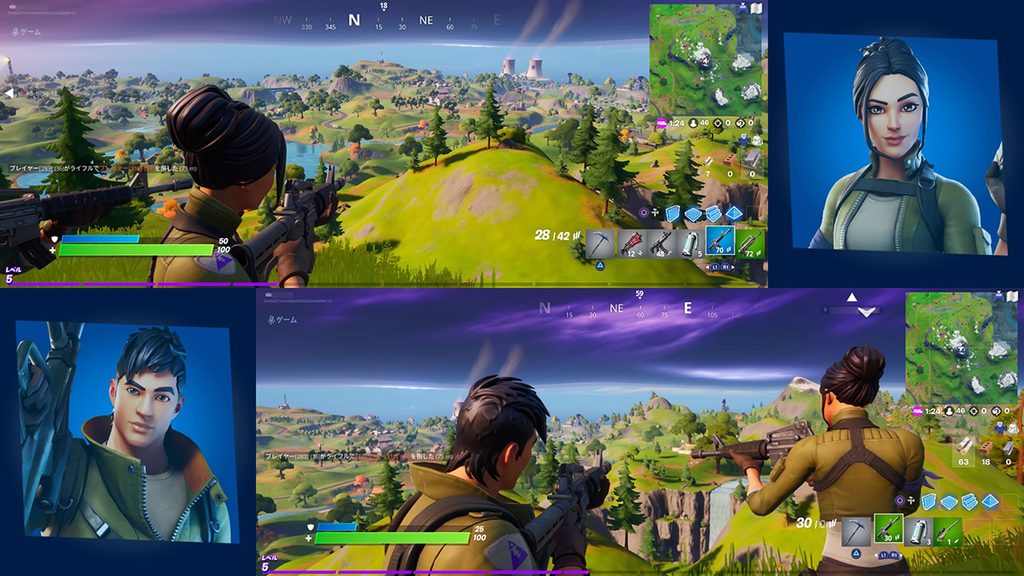 Take on the challenge in the 2-player team "DUO" and 4-player team "SQUAD"!
The free-to-play game that is a huge hit worldwide due to its unique system that allows you to build with the materials you have collected. You can compete in PvP mode with up to 100 people to survive the Battle Royale, or work with your friends to create the Fortnite world you have dreamed of. With the split-screen function, you can use just one PS5 / PS4 and a TV to challenge the online battle of the two-man team "Duo" or the four-man team "Squad" side by side with your family and friends. The PS5 version enables smooth gameplay with breathtakingly beautiful 4K image quality and 60fps even in split-screen mode. Let's fight to become the last survivor, Victory Royale!
* Players must be connected to the internet to play Fortnite.
Learn more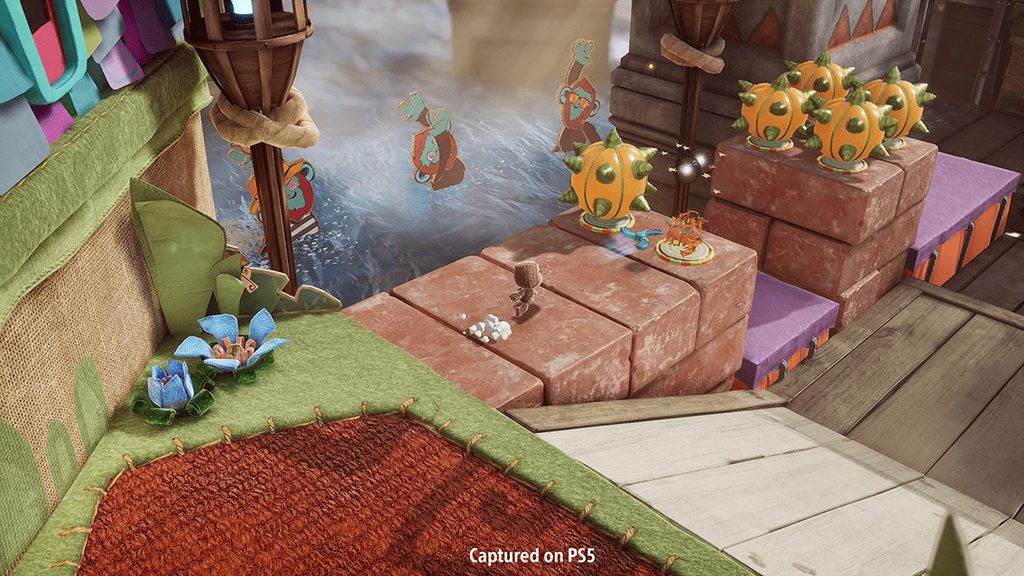 Go on a great adventure in this 4 person co-op game!
Sackboy, the main character in the Little Big Planet franchise, made it to PS5! Players can enjoy the exciting 3D adventure on Craftworld not only in single player mode, but also in local multiplayer mode with friends and family. Up to 4 players can take part and challenge different game phases, regardless of whether it is snow-capped mountains, bird-singing jungles, underwater kingdoms or space. There is also a stage dedicated to co-op play. The various stages are full of gimmicks that both adults and children can enjoy together. The excitement you feel can be doubled when you play with your friends! Let's experience an adventure together in the cute Craftworld!
Learn more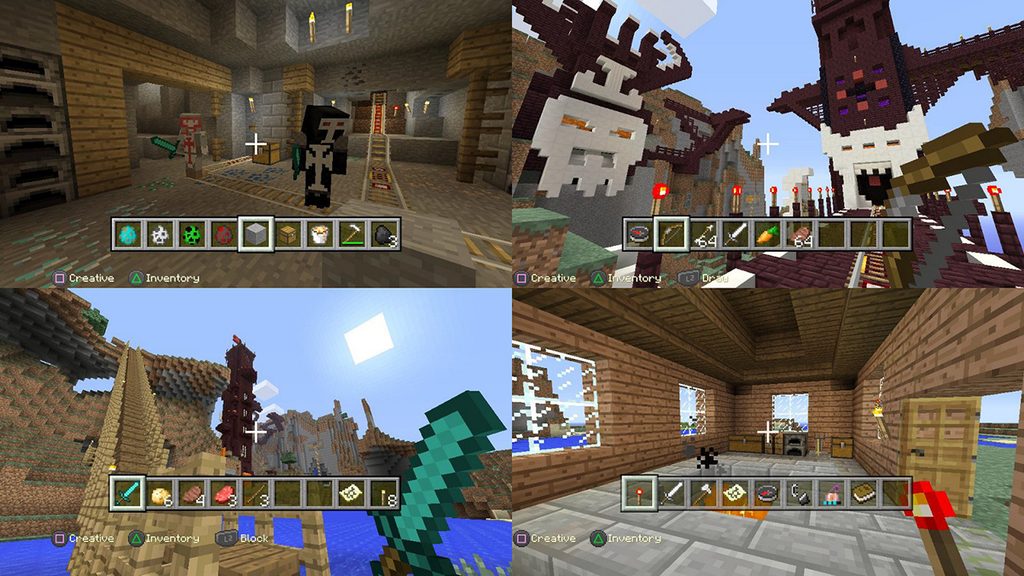 Build megastructures with friends and go on an adventure together!
Minecraft is the adventure and construction game that can be enjoyed by both children and adults. In addition to offering online multiplayer, the game also offers local multiplayer that supports up to 4 split-screen players. In this world, wood, sand, minerals, and animals are all made from cubic blocks. Building huge buildings together with everyone is great fun, whether during construction or after completion. It's comforting when family and friends explore dangerous caves and travel through the dark nights together. You can also create mini game cards to play hide and seek. So let's find different ways to play with innovative ideas. Buildings or adventures, it's more fun when you play with your friends!
Learn more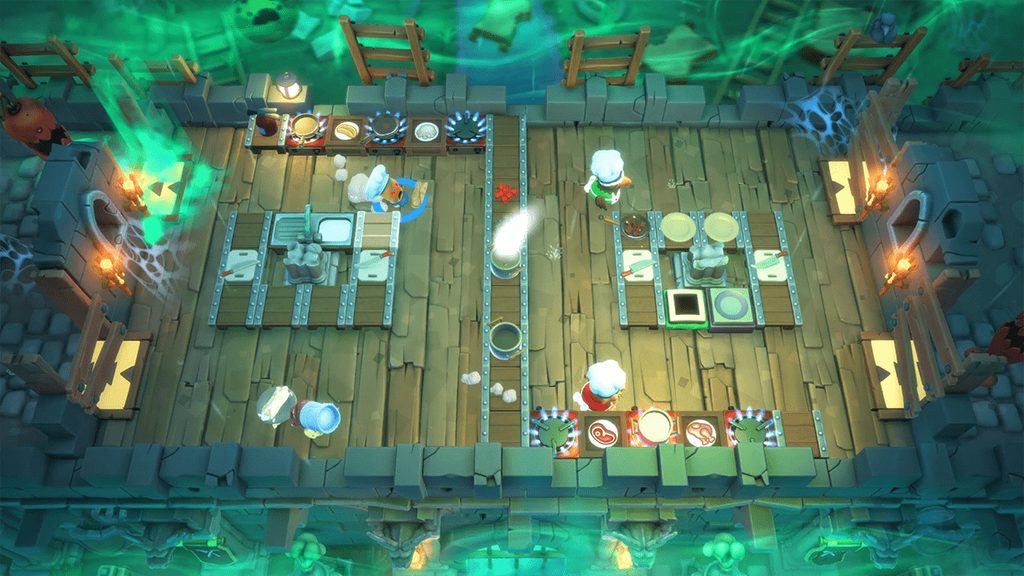 Have fun cooking with up to 4 players who compete against each other or cooperate!
The full edition, which includes the main story of Overcooked and Overcooked 2, as well as any additional content published so far. Gather with 60 other chefs to serve delicious food that will satisfy hungry diners. Enjoy cooperative cooking action with your friends in local multiplayer and online multiplayer that supports up to 4 players. Achieve a high score together during the "cooperation game" or compete against rival chefs in the 29 levels of the arcade mode in the "competitive game"! In addition, an "assistant mode" has been added, which enables novice cooks to have a good time.
Learn more
DualSense wireless controller
〜Choose your color and play together! 〜
The haptic feedback and trigger effect (*1) of the controller react with variable intensity to provide a deep gaming experience like no other, allowing you to experience more in-game actions with your own hands (* 2). This distinctive design controller is equipped with a built-in microphone and a Create button.
* 1 You can experience this feature in a game that supports it.
* 2 Compared to the wireless DUALSHOCK®4 controller.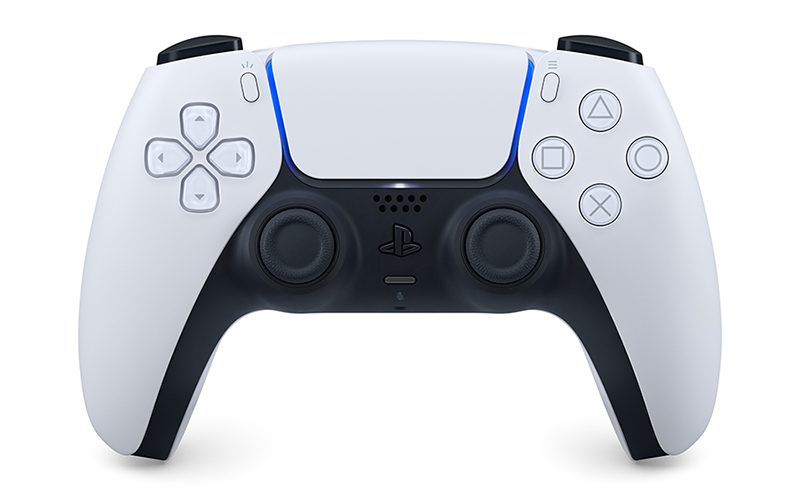 DualSense wireless controller
Now available
€ 99.9
MYR 349
1,269,000 IDR
THB 2,390
PHP 3,990
VND 1,999,000
DualSense wireless controller
Midnight black
Now available
€ 99.9
MYR 349
1,269,000 IDR
THB 2,390
PHP 3,990
VND 1,999,000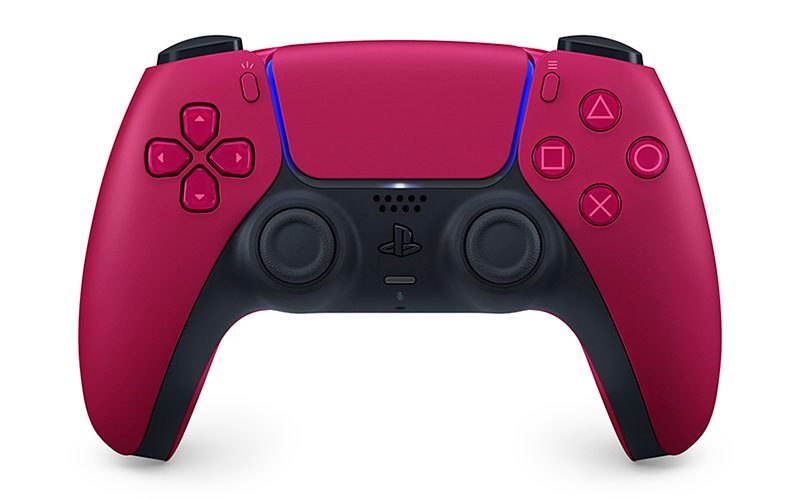 DualSense wireless controller
Cosmic red
Now available
SGD 107
MYR 369
1,359,000 IDR
THB 2,590
PHP 4,290
VND 2,099,000
Check out this article too!
© Koyoharu Gotoge / SHUEISHA, Aniplex, ufotable © DEMON SLAYER KIMETSU NO YAIBA THE HINOKAMI CHRONICLES COMMITTEE
* Screenshot is from the game under development.
© 2021 Activision Publishing, Inc.ACTIVISION, CALL OF DUTY, CALL OF DUTY VANGUARD, CALL OF DUTY BLACK OPS, CALL OF DUTY WARZONE, and WARZONE are trademarks of Activision Publishing, Inc.
© 2021 Electronic Arts Inc.
© 2021 Electronic Arts Inc. EA, EA SPORTS and the EA SPORTS logo are trademarks of Electronic Arts Inc. Officially Licensed Product. © FIFA and the Official FIFA Licensed Product Logo are copyright and / or trademarks of FIFA. All rights reserved . Manufactured under license from Electronic Arts Inc.
© 2005-2021 Take-Two Interactive Software, Inc. and its subsidiaries. 2K, the 2K logo, and Take-Two Interactive Software are all trademarks and / or registered trademarks of Take-Two Interactive Software, Inc. The NBA and NBA member team identifications are the intellectual property of NBA Properties, Inc. and their respective owners NBA member teams. © 2021 NBA Properties, Inc. All rights reserved. Officially licensed product of the National Basketball Players Association. All other trademarks are property of their respective owners.
© 2021, Epic Games, Inc. 無 断 複写 ・ 転 載 を 禁 じ ま す 。Epic 、 Epic Games 、 Epic Games の ロ ゴ 、 Unreal 、 Unreal Engine 、 Unreal Engine の ロ ゴ 、 Fortnite / フ 米 ー ト ナ ロ ー ト は Fortnite及 び そ の 他 の 国 々 に お け る Epic Games, Inc. の 商標 / 登録 商標 で す。 そ の 他 全 全 て の 商標 は 各 社 に 帰 属 し ま す。
© 2020 Sony Interactive Entertainment Europe. Developed by Sumo Digital.
Overcooked! As much as you can eat. Developed by Team17 Digital Ltd and Ghost Town Games Ltd. © 2020. Published by Team17. Team17 is a trademark or registered trademark of Team17 Digital Limited. All other trademarks, copyrights, and logos are the property of their respective owners.