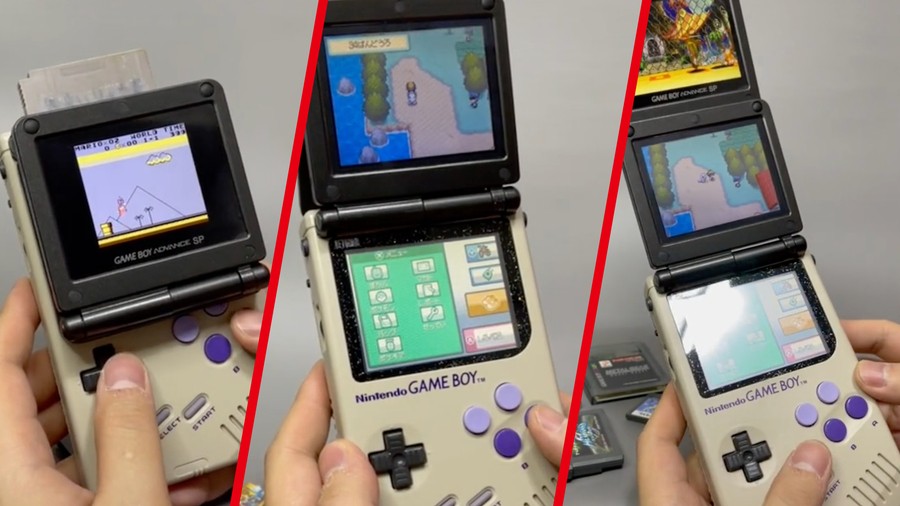 Retrofitting Game Boys with better screens and superior batteries isn't a new thing, but prolific modder HaihaiSB isn't content with just making those vintage systems better – he wants to take things to the extreme, as his latest twisted creation proves: the DMG-105Z.
Taking the original DMG-01 Game Boy model as the starting point, HaihaiSB added not one, but two additional screens and replaced the DMG's display with a full-color touch panel. This means the console can play GB and GBC titles, DS games, and GBA titles.
You can fold the screens to make sure you have the best experience for each format, but HaihaiSB was especially excited to showcase what they call the "Cursed Boy" mode.
If you're fascinated rather than disgusted, this is where you can check out some of HaihaiSB's other wacky creations. We've picked out some of our favorites below.
.