The Fortnite China "test" has officially ended, the game's servers were shut down earlier today.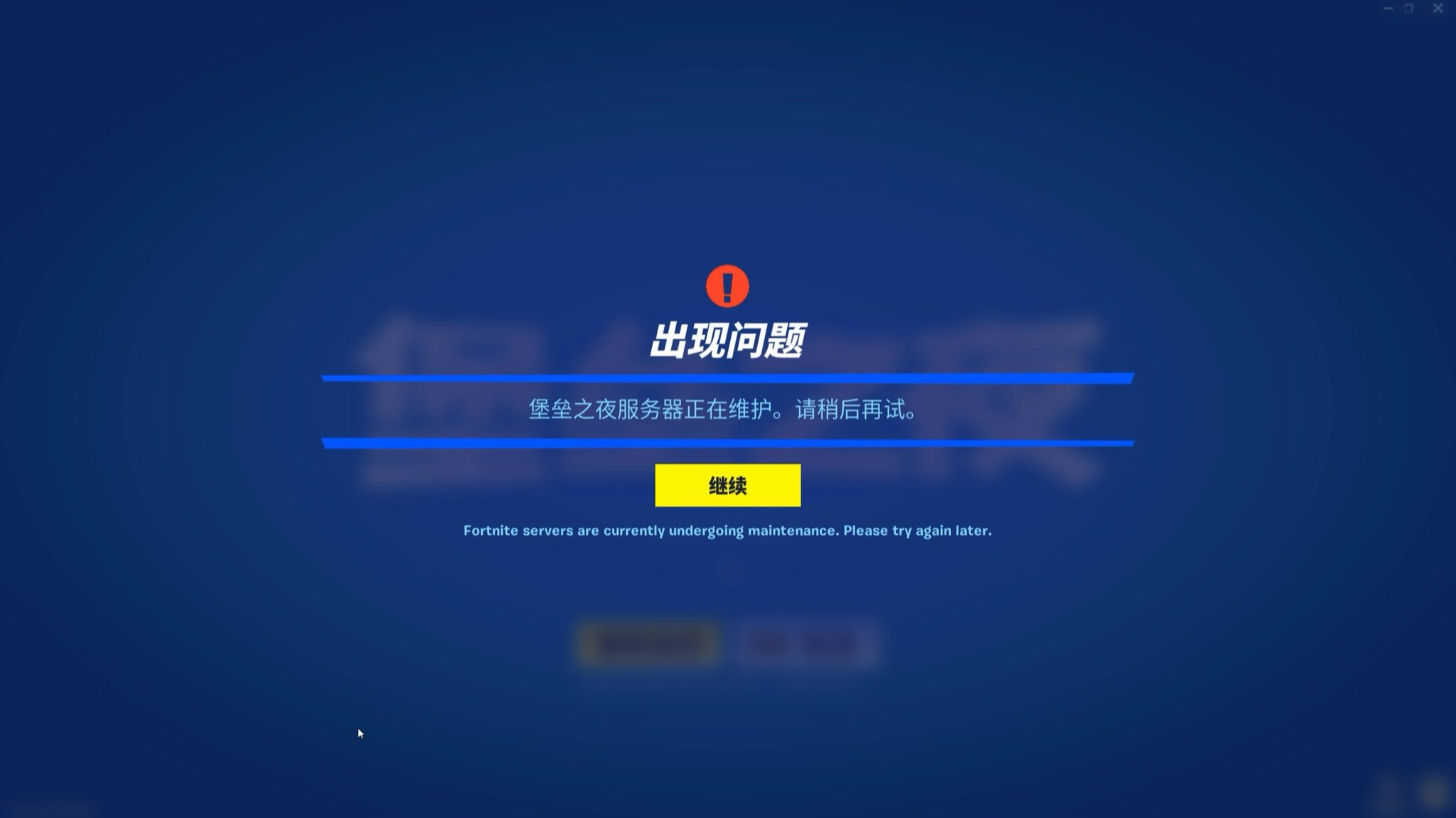 Fortnite China's server shutdown comes after a number of issues caused by the Chinese government left the game with an extremely small active player base and so many restrictions that it was no longer worth keeping up.
This was originally announced on October 31st through a statement on the Fortnite Chinese website that included provisions for the test suspension:
November 1, 2021 at 11 a.m. (Beijing Standard Time) – The registration of new users will be terminated and the download portal for the game will be closed.
November 15, 2021 at 11 a.m. (Beijing Standard Time) – Game servers are being shut down and users cannot access Fortnite.
To see the announcement for yourself, click here.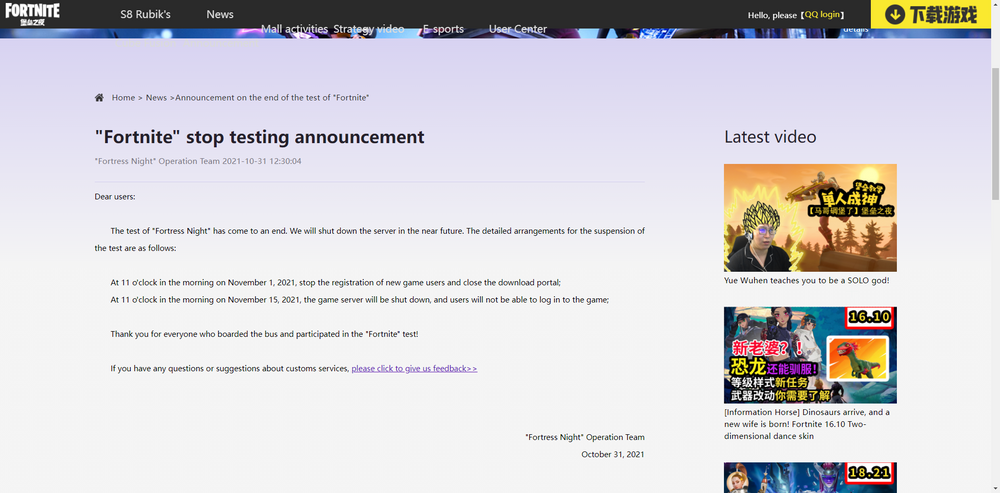 The locker cosmetics, game stats and account data will all be deleted along with Fortnite China. Players have never spent real money on the game as it is against China's regulations, so all of their own cosmetics were earned for free.
The Chinese version of Fortnite also released numerous exclusive cosmetics, as well as some existing cosmetics that have been adapted to the Chinese guidelines for games.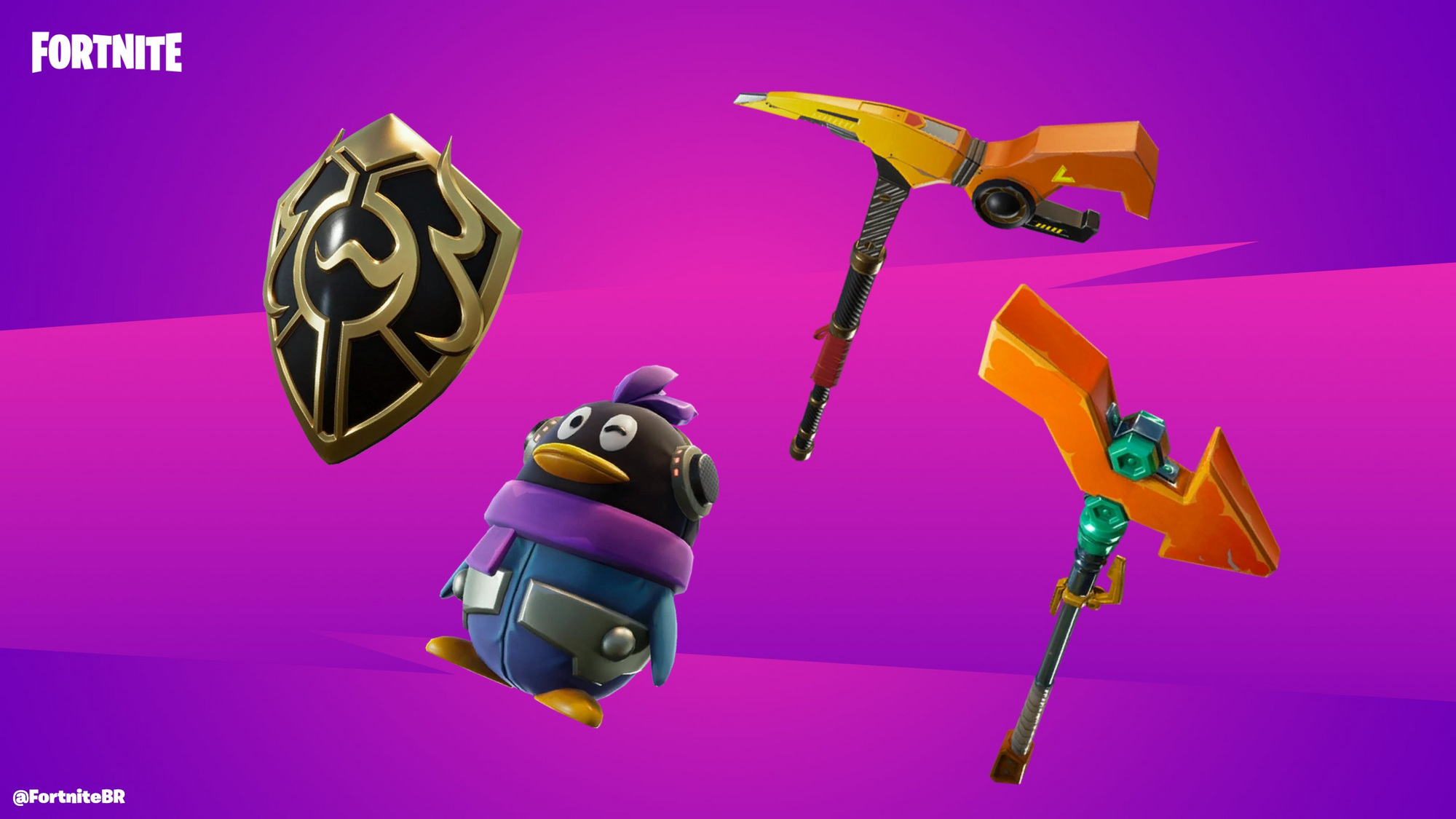 As far as we know, these exclusive cosmetics will not be released to the rest of the world and the game's servers will never be active again.
We'll keep you up to date if something changes.
In other news, Fortnite has officially announced that Star Wars' Boba Fett will be coming to the game in December. Click here to read.
Follow us on Twitter (@FortniteBR) to stay up to date with the latest Fortnite news, leaks, and more.