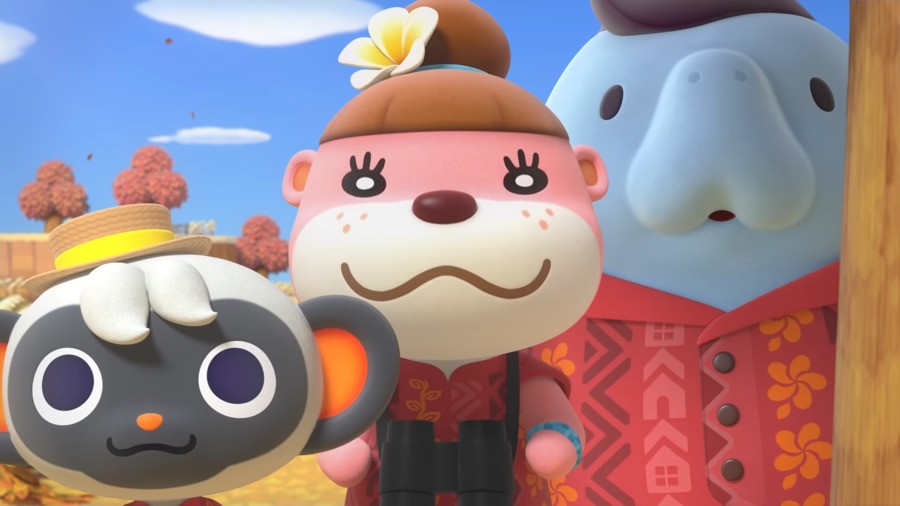 One week after Nintendo released its last major update for Animal Crossing: New Horizons – including the Happy Home Paradise DLC, now in version 2.0.1.
This particular update focuses on fixes. There are many fixes to the main game as well as the new DLC. Here are the full patch notes courtesy of Nintendo's official support site:
Ver. 2.0.1 (Released November 11, 2021)
Fixed issues
Fixed an issue that could occur if a player asked to remodel a resident's house while the airport gate was open.
Fixed an issue where Kiki & Lala's wand was incorrectly showing as "Not For Sale" in Nook Shopping.
Fixed an issue where the coconut juice and frozen goodies set items were not showing under the Miscellaneous tab for DIY recipes.
Fixed an issue where the flowing river bottom item would not display properly when placed horizontally in Photopia or Expanded Player Houses.
Fixed an issue where some residents would try to cook using anything other than a kitchen item in their home.
Fixed an issue where residents visiting a player's house would speak as if they were in the cafe.
Fixed issues related to DLC
The following issues related to the paid DLC Animal Crossing: New Horizons – Happy Home Paradise have been fixed.
Fixed an issue that allowed players to continue the game without designing the school when the school normally needed to be designed. If you have saved dates that you continued on without designing the school, here are the methods you can use to get your saved dates back to the correct state.

For players who haven't rebuilt the school: After 1 or 2 other jobs have been completed and no other events have been triggered at that time, the school design event is triggered.
For players who have rebuilt the school: The school design event is not triggered, but the functions that are normally unlocked by the school design event (e.g.

Fixed an issue where an error would occur when using amiibo to change members in an institution.
Fixed an issue where you could get turnips from Joan in the hospital countless times.
Fixed an issue where the Ripe Sugar Cane Plant item would be unlocked by obtaining Tomatoes.
---
The Happy Home Designer DLC can be purchased separately for $ 24.99 / € 24.99 / £ 22.49 and is also available as part of Switch Online's expansion pack. Check out our previous post to learn more about the last major update for the game.
[source en-americas-support.nintendo.com]
.