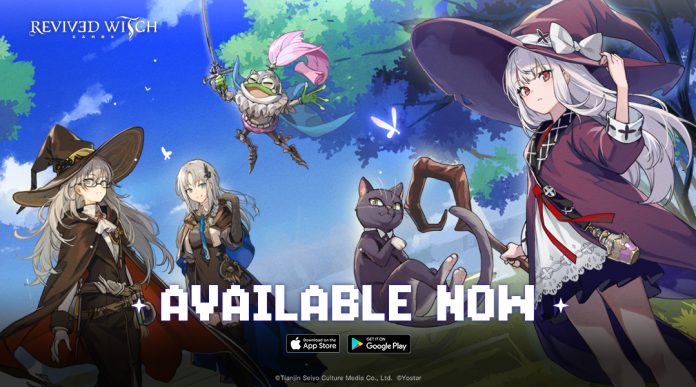 Yostar Games officially announces that its new pixel art mobile phone title Revived Witch will be released in English-speaking regions. With more than 200,000 signups, Revived Witch will be available on both Andriod and iOS. The game offers nostalgic gaming experiences with dynamic pixel art graphics and a dual energy bar combat system. It's time for a fascinating expedition!
About the revived witch
Revived Witch is an adventure RPG that immerses players in a chrono room where realities collide. When waking up in a dreamlike forest with memory loss, the players slip into the role of a witch and enter the Chrono Tower, a portal to parallel universes. As the expeditions deepen, the mysterious story behind the witch is gradually revealed. Players will take on the mission of fixing the twisted fantasy, but the journey has only just begun.
About gameplay
Evil monsters await players as they traverse various landscapes. The fights provide a strong retro RPG feel, but with a better pace of the battle. The core gameplay of Revived Witch includes the timely deployment of a 3-puppet squad and the strategic merging of the double energy bar. Dolls come in six different classes to help players with different tasks and defeat enemies of different strengths in combat.
With the real-time dual energy bar in place, players will have to mix and match tactics for greater effects. Order Energy accumulates over time, while Chaos Energy unlocks additional abilities after normal abilities are discharged. Soul Tokens can be acquired after using a Chaos Energy skill. When all of the markers light up, Energy Burst mode is activated and players can use various skills that form combos and deal massive damage. The chance of reversing the course of the fight is always in the hands of the player.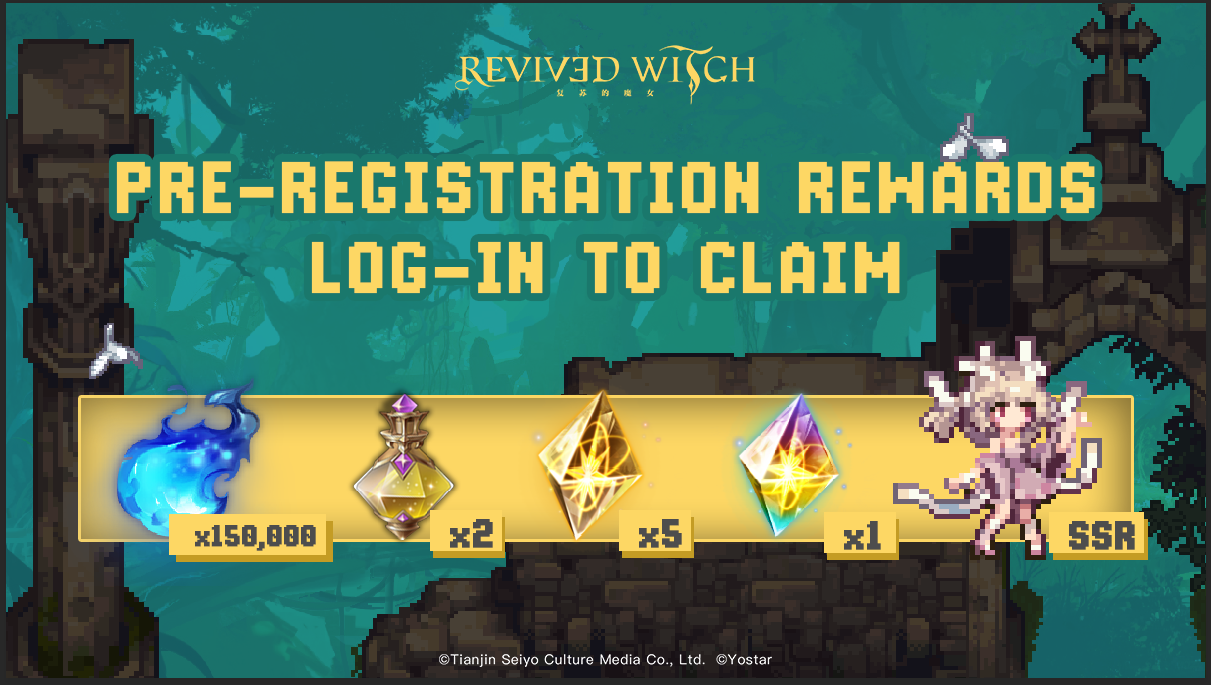 Pre-registration and starting bonuses
Revived Witch collects more than 200,000 registrations prior to launch. A number of giveaways will be prepared for ALL players who sign up to collect. Pre-registration rewards include:
Mana x 150,000 and Endurance Elixir x 2
Soul Cryolite x 5
Greater Soul Cryolite x 1 (Ten Summons)
An SSR healer doll, Warped Hymn-Cynetia
In addition, 7-day login rewards are also available. Players can continue to explore the wizarding world by receiving supplies and loyal companions.
7 Day Login Rewards:
Endurance Elixir x 6
Soul Cryolite x 5
Greater Soul Cryolite x 2 (Ten Summons x 2)
An SSR Compeller fortune teller, Arcana
editor
Yostar
platform
Android link
iOS link