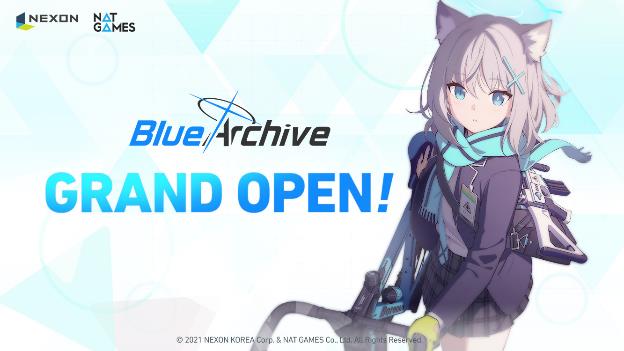 Highly anticipated mobile anime RPG Blue archive is officially available on Android and iOS devices. Players worldwide can now download the game from Google Play or the Apple App Store and join the rapidly growing fan base, which already includes over a million pre-registered players worldwide.
Developed by NAT GAMES, Blue archive follows a group of adventurous schoolgirls on their way through romance, school clubs, academic events – and the occasional clash with a rival school. Players take on the role of teacher of the students and guide them in investigating incidents across the city.
To celebrate the game's official release, publisher Nexon is hosting the exclusive "Grand Open! Launch Special "until Tuesday, November 30th. Participants will receive the following in-game bonuses:
500 pyroxenes
Valentine's Day tea table to decorate the cup cafe
Shiny bouquet
In addition, Arona's daily attendance event gives players the opportunity to earn the following rewards each new day they log in:
Credit in game currency
Pyroxenes
150 action points
Character growth items "Beginner Activity Report" and "Normal Activity Report"
Blue archive is now available on Android and iOS devices in 237 countries and supports multiple languages ​​including English, Korean, Thai, and Traditional Chinese.
editor
Nexon
platform
Android link
iOS link