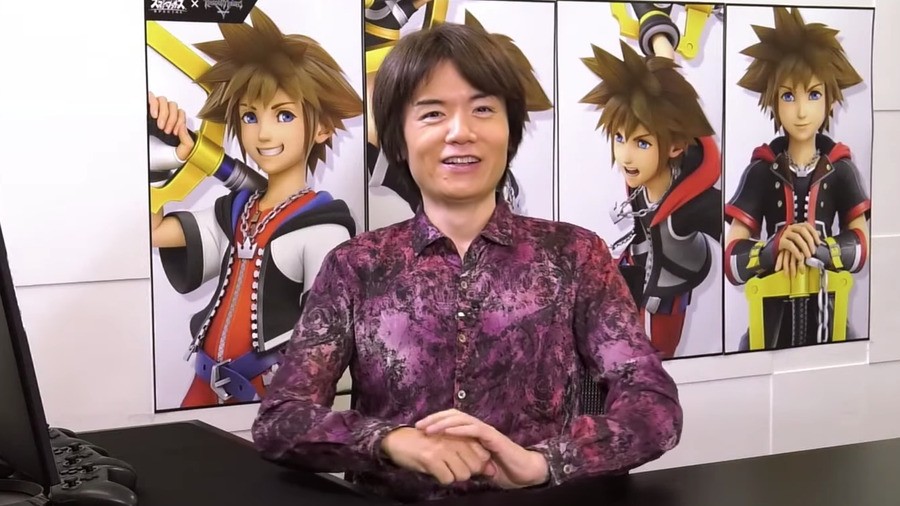 To update: Thanks to PushDustIn and SourceGaming, we now have a more accurate translation of Sakurai's comments on the future of Super Smash Bros.
The full translation can be found here if interested, but here is a short excerpt from the conversation between Sakurai and Famitsu:
interviewer: With the release of Smash Ultimate, you've taken the series as far as possible and the amount of content [in the game] could not be more. I know this question is difficult to answer, but is it even possible to follow Smash Ultimate?

Sakurai: It is impossible. Not possible. Not possible!

interviewer: Do not say that! (laughs)

Sakurai: First of all, I'm not thinking of doing a sequel. However, this is my thought process with every part of Smash Bros. I always think that this will be the last Smash Bros. I will ever do and even so, I kept making new parts. With that in mind, I can't definitely say "This is the final smash".

There are many options in the future, and there is an opportunity for a future Smash Bros. However, it is clear that we have reached our limits in many ways and we need to consider whether it is worth it to attract fans through cuts disappoint on the number of fighters (and other content), only to publish the next part.
---
Original article (Tue November 2, 2021 14:30 GMT): With Kingdom hearts'Sora takes on Super Smash Bros. Ultimate's final DLC fighter, the game's mightily ambitious and frankly ridiculous list is finally complete. The game was a huge hit, of course, and will undoubtedly stay in the memory of fighting game fans forever, but what's next?
It usually doesn't take long for the smash discussion to move on to the next big thing, so it may not be surprising that series director Masahiro Sakurai has already started debating the future of the series. He is the star of the newest Famitsu magazine in Japan, and first interview excerpts appear online.
Here is a recap of some early quotes with translations from Siliconera:
"I am not thinking of a sequel. I don't think about it every time. However, I cannot say for sure that this would be the end of Smashed. "
"I have to think about if I can Smashed Game or not, even if I have to do something that would disappoint users. "
"I don't see any way where at the moment Smashed can be produced without me. "
"In all honesty, we actually tried to leave it to someone else, but it didn't go well."
"If the series is to continue, I have to speak to Nintendo and have a debate about whether or not it's going to be successful. I have to think seriously about this topic. "
More translations with more context will undoubtedly be coming out in the next few days, so we'll soon be releasing all of the notable news from Famitsu's full coverage.
.