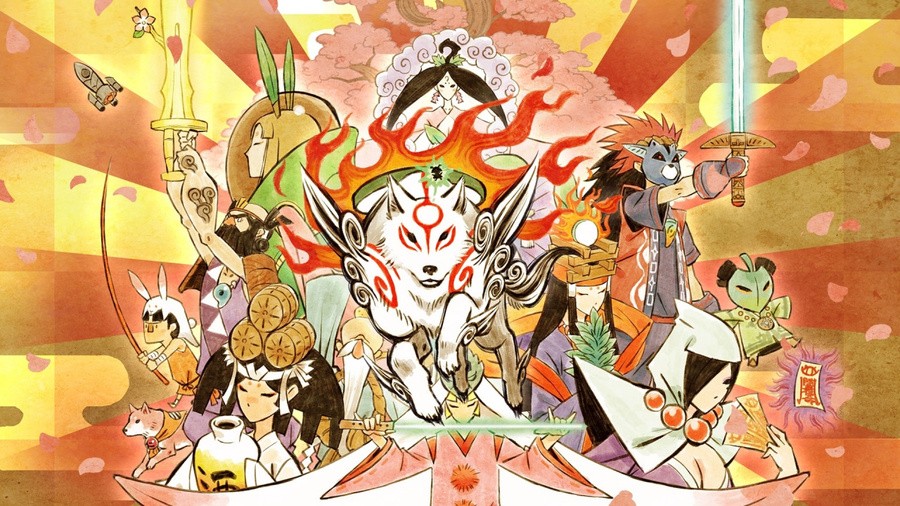 Before Hideki Kamiya took over the helm of PlatinumGames, he worked with Capcom and Clover Studio, leading projects like the iconic action-adventure game, Okami.
Although we've seen a new version of the original title on the Switch in the past few years, there have also been calls for a sequel. In a recent interview with Cutscenes YouTube channel, Kamiya said he'd be interested in a sequel too, as he feels he still has some unfinished business:
When I was doing Okami, I never thought I'd leave Capcom and work elsewhere. Okami was built on different ideas, and I figured that in relation to things that didn't make it, since I would likely have the chance to work on them again, to anticipate and expand on some things, I could bring them up in a sequel and answer the player's questions while indicating how the story ends.
When building a new IP, you get a lot of ideas in the middle of development that you want to implement. However, in the later course of development, some of these ideas can no longer be implemented for system or scheduling reasons. You start to say, "Let's do what we couldn't do this time and add to the sequel."
In Okami, for both the story and the mechanics of Celestial Brush, we talk about how we can take our time and evolve it into a sequel to make it more fun and stress-free. Of course we wanted to do a sequel. In the end, things took a different turn. Okami wasn't a commercial hit when we released it. Not that many copies were sold. However, it gradually became a critical success that was positively received by many people.
Eventually, with the release of Okami HD on various platforms, it reached even more people. It expanded the player base and allowed even more people to enjoy the game. At the same time, I started to see people asking about these plot points that we dropped and asked for a sequel. The more I see this, the more I feel that this is work that I left unfinished. There's always that part of me that thinks I'll have to take care of it at some point. I want to do it one day.
In 2011 there was a sequel to Okami for the DS entitled Okamids. However, Hideki was not involved in the project. Directed by Kuniomi Matsushita, and according to producer Motoshide Eshiro, it is a "spiritual successor" rather than a direct sequel.
Would you like to see an Okami sequel to Kamiya one day? Did you play the original game or the HD version? Comment and show your support below.
.