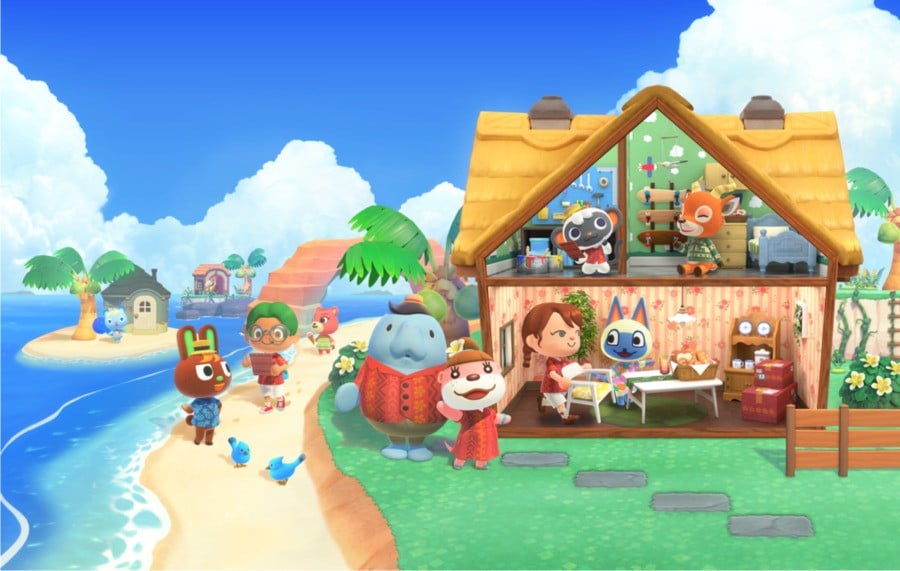 Animal Crossing: New Horizons' paid DLC, Happy Home Paradise, is now available for download from the Switch eShop. It has a ton of new content for you to enjoy, but Nintendo has warned fans about some pesky bugs that can occur under certain conditions.
The problems arise when attempting to remodel a resident's home while your airport gates are open – as long as you avoid doing so for the time being, you shouldn't run into problems. Here is Nintendo's full statement, including a promise to release a patch to fix the issue later this month:
Animal Crossing New Horizons players who own the Happy Home Paradise DLC may experience gameplay errors when they visit Resident Services and ask for a resident's home remodeled while the gates at their airport are open.

We encourage players not to attempt to remodel an islander's home while the gates at their airport are open. As long as the airport gates are closed, you shouldn't encounter these gameplay errors when remodeling residents' homes on your island.
If you encounter these gameplay errors, please end your gaming session, close the game, and restart it. Your save file is not affected. We'll provide more details shortly, and a patch to address this issue will be released this month. We apologize for the inconvenience."
If you're looking to get the most out of the new DLC and yesterday's big free update, be sure to check out our comprehensive collection of guides on every topic in the game that you may want to learn more about.
The Happy Home Paradise DLC is now available either as a single purchase in the eShop or as part of the new Nintendo Switch Online Expansion Pack.
.