KartRider: Drift is coming to PlayStation 4 for the first time next year and you can register and take part in the upcoming closed beta! KartRider: Drift is the latest generation of the KartRider franchise that inherits the fun and kart racing mechanics of the original Crazyracing KartRider.
This new title keeps the nostalgia alive, introducing next-generation graphics with Unreal Engine 4 along with improved gameplay systems and full cross-play and cross-progression support. In this upcoming closed beta, you can play online on PlayStation 4 to compete against racers around the world in real time.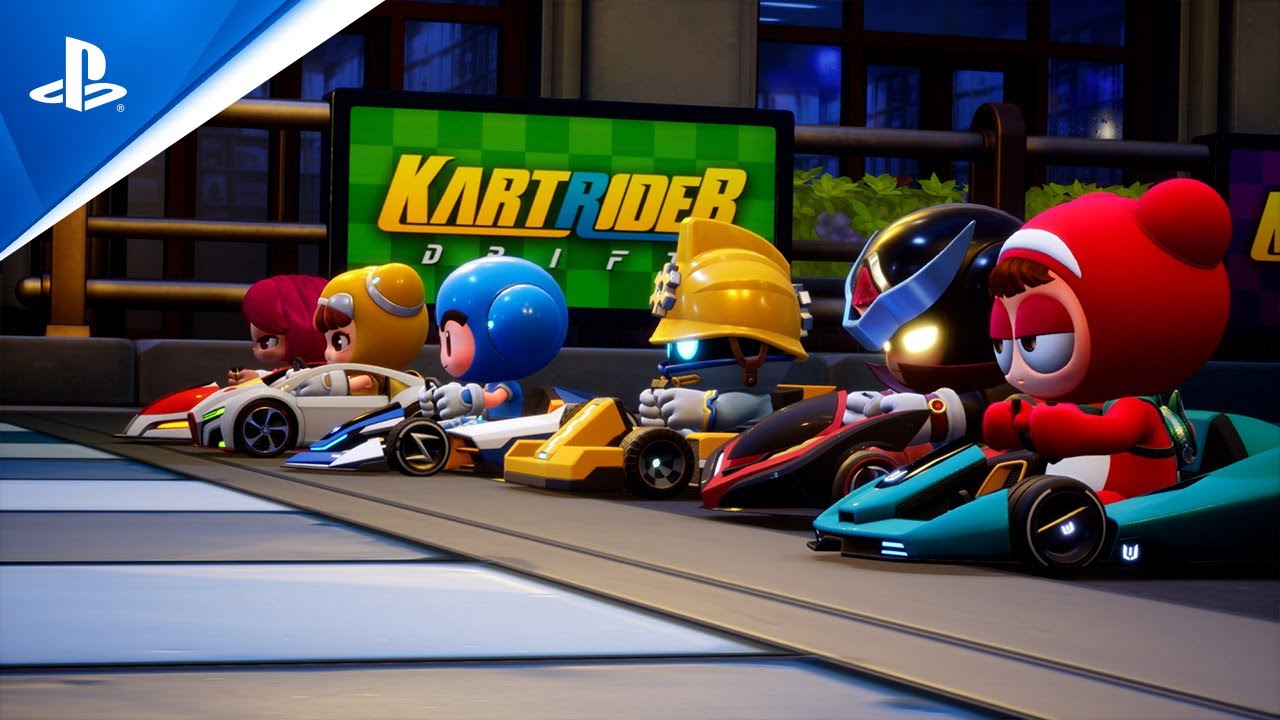 Arcade thriller and fast-paced fun
There are two game modes to choose from in the closed beta: item mode and speed mode.
In item mode, you can collect items while running on the track and use these items to your advantage. Each player can hold up to two items at a time, and each can be used to attack, defend, or aid your allies in team-based races. There are over 15 items in the game so far, each with a variety of tactics and non-stop action. In Item Mode, never lose focus until you cross the finish line, as anyone can turn the tide of a race with a single movement for victory.
Alternatively, the speed mode is intended for players who enjoy fast, competitive races. Speed ​​mode requires a sure instinct when drifting and using boosts. Your Boost meter will charge up when you successfully drift and when the meter is fully charged you will be given a Boost item. Activate this boost to stay ahead of other karts. But be careful! A mistake in the last few moments of a race can give your victory to someone else.
Extensive character and kart customization
During the closed beta there will be a total of 7 playable characters with different outfits for everyone. Meet new characters like Neo, Rex and Marid along with your favorite KartRider characters like Brodi and Diz. Pick any character and personalize them with unique, character-specific outfits and emotes. You can also choose from 20+ karts and customize them by fitting out various kart body parts and effects, including front and rear parts, wheels, license plates and balloons. Create your own personalized look and win the race in style. In addition, over 100 new karts and 150 character outfits are planned, waiting to be revealed in the future.
Nice and exciting tracks
Over 30 different tracks are waiting for you in this closed beta. You can start in a cozy village with a huge clock tower or cross a mystical forest with stony and rough roads. You can either drive through a wild city where traffic could block your path, or speed bravely through a spooky cemetery where you have to watch out for unexpected surprises. You can even explore further into icy glaciers, dusty deserts, or a fiery hot course where flaming lava explodes on the track. In the future there will be even more unimagined suspense and traces.
Create unique wraps and express yourself
The Livery system allows you to customize the color, pattern, wraps and stickers of your kart. In the closed beta, a large number of decals are available that were designed by in-house artists. You can either choose from these existing options or design your own unique stickers to express your authentic style.
Join in the fun
We're excited to announce that the closed beta of KartRider: Drift will be available on PlayStation 4 on Wednesday December 8th. All new and returning racers are welcome to join the fun. Sign up for the beta now and get your engines running until the race begins!