Tragic Pokémon descriptions aren't new. Ever since we found out that Cubone had the Skull of his dead mother as a hat, we've prepared well for Pokémon that tear our hearts out and stomp on them. Doesn't matter that it's a game for kids! Game Freak really wants us to know that Bewears accidentally crushed their loved ones to death, and that Lapras was hunted to near extinction! Fun!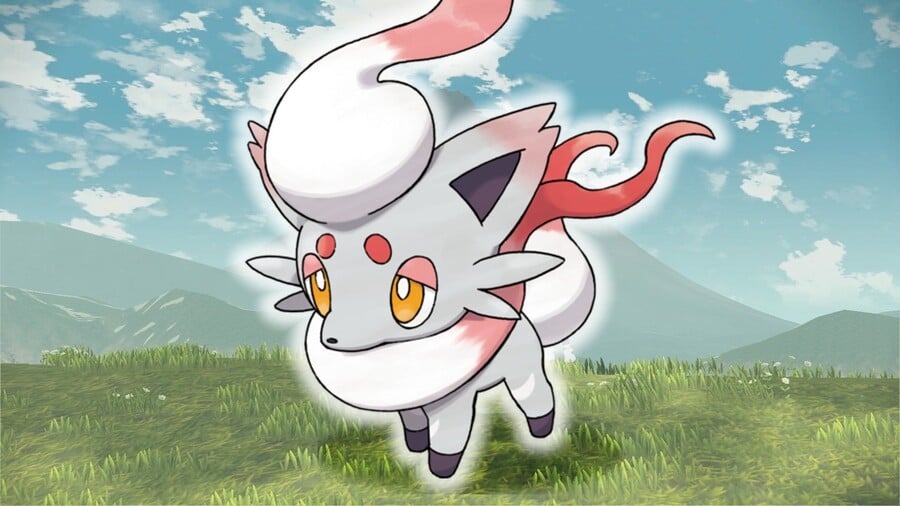 The latest Pokémon confirmed for 2022 Pokemon Legends: Arceus, a prequel to the Pokémon worlds we know and love set in the distant past, is Hisuian Zorua. This is a regional version of a Pokémon that was introduced as the first new generation Pokémon for Pokémon Black and White in 2010 and is now appearing in Pokémon Legends … with a few changes.
Here is Zorua's description of Black and White:
BLACK:
It morphs into others' shapes to surprise them. Apparently, it often turns into a quiet child.
WHITE:
To protect themselves from danger, they hide their true identity by transforming into humans and Pokémon.
A bit scary but understandable – it's a Dark-type Pokémon, and they usually have weird descriptions.
Here is the description of X & Y:
X:
It changes to look like its enemy, tricks it, and then takes the opportunity to escape.
Y:
To protect themselves from danger, they hide their true identity by transforming into humans and Pokémon.
The descriptions of Ultra Sun and Ultra Moon, as well as Sword and Shield are similar: Zorua can transform into other things and is quite shy. Sometimes it turns into a kid, but that's as scary as it gets!
But here is the description of Hisuian Zorua, whose face is much sadder than the basic shape:
Right, Zorua was treated badly by the people so it tried to go to a new place where it could be valuedbut it was too cold and it died, and now it just floats around and is angry and sad about everything. This is heartbreaking!
But it gets worse because Hisuian Zoroark – Zorua's evolution and therefore big brother – seems to be going up murder a guy to keep his adorable little siblings safe:
In all fairness, this whole story seems like it came from a Telltale Walking Dead game rather than a Pokémon game. We can not Wait to learn more about the tragic tales of ancient Pokémon when Legends launches on January 28, 2022.
What's your favorite sad Pokémon fact? Let us know in the comments below.
.