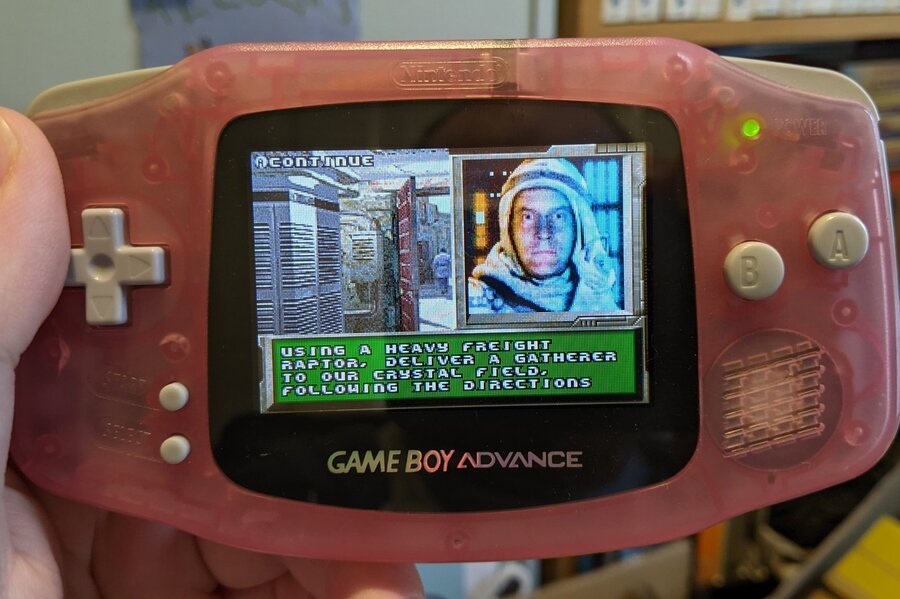 If you've got retro handhelds from Nintendo in your collection, there are quiet several interesting publications and projects emerge. The newest popup is Elland: The Crystal Wars for Game Boy Advance, a game that publisher The Retro Room Games is reviving without a famous IP.
Originally, in 2002, it was a GBA game that was pretty much done but was canceled due to the financial problems of its publisher Cryo Interactive, which is undoubtedly a huge disappointment for developer Soft Brigade (hattip to Unseen64). At that time it was called Frank Herberts Dune: Ornithopter attack, licensed to use characters and settings from the iconic novel; No doubt you've seen a lot about the latest version of the movie in the media too. It was a flying / shooter with over 20 levels and even had some multiplayer modes for use with the portable device's connection cord.
Now, after around 20 years, The Retro Room Games has acquired the rights to the title, but obviously could not renew or acquire the Dune-IP; Because of this, the game is being reworked with some visual and script tweaks to remove certain Dune references. Hence the new name, and for those who have always wanted the chance to own the abandoned game, this seems like the best option for getting an updated cartridge and a "full" version.
It should be noted that we've been advised in the past that projects like this – acquiring expired rights and retooling older games – don't always get approved by the original creative teams. There is certainly a perspective that should be left alone with the work of the original team at Soft Brigade, which were undoubtedly interested in working on a licensed Dune game.
Either way, with the existing rights minus the Dune IP, the game will come to GBA in the future, provided there is sufficient funding and orders – a Kickstarter site is supposed to go live.
If you want to see what this is all about, Unseen64's archive footage of the original build is available below.
As always, let us know what you think of the project in the comments.
.