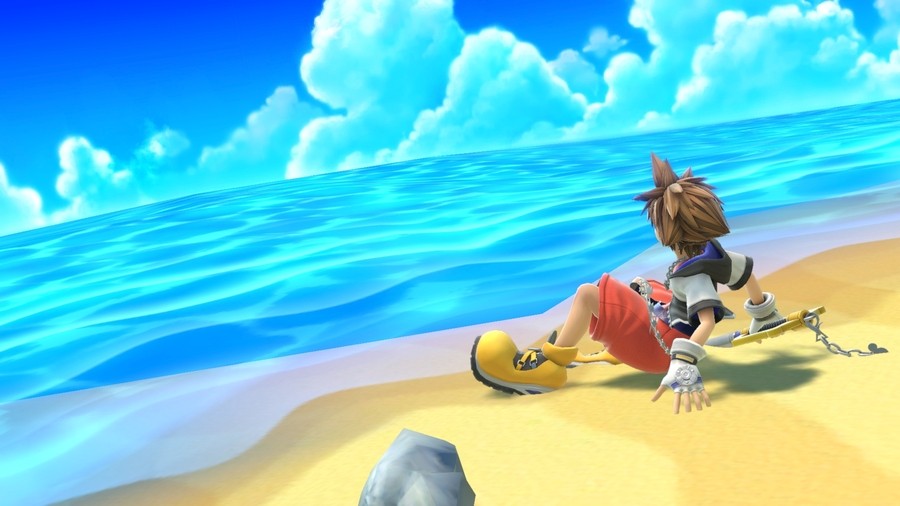 Ever since the Kingdom Hearts franchise's Sora was revealed as the last DLC fighter for Super Smash Bros. UltimateYour fans refer to the title track "Simple and Clean". It is played by Utada Hikaru and has been heard in several Kingdom Hearts games over the years.
Unfortunately, it didn't make the cut in Smash Bros. Ultimate – but it did Alexander Trevino and the team at Zelda Dungeon have found a way to pay tribute to this with their ongoing project that is now finally complete.
Aside from Piranha Plant, none of the DLC characters will get a custom dialog when they activate Palutena's Guide at Palutena's Temple level in Smash Ultimate.
As much as we would have loved to see this Kingdom Hearts track (aka Hikari) in-game, this unofficial track seems as good as possible. The only other alternative was Sora's revelation, as pointed out by Kotaku:
"In Sora's reveal clip for Smash Bros. Ultimate, an orchestral rendition of Hikaru Utada's "Simple and Clean" played in the background. "
While we won't be hearing this song in Smash, there are still nine more new tracks to enjoy if you purchased the second Fighters Pass or Sora as a standalone purchase.
After downloading Challenger Pack 11, players will also receive nine songs from the KINGDOM HEARTS series. An additional music track, Dearly Beloved Swing Version, is added to this game for those who have played KINGDOM HEARTS Melody of Memory.
The Kingdom Hearts franchise is also coming to the Nintendo Switch in a cloud version, so newbies and returning fans will be able to hear the famous track again in the near future.
What do you think of the above fan campaign? Leave a comment below.
.