New cosmetics have been deciphered from the Fortnite game files, revealing a collaboration with Legendary Pictures' Dune film due to be released later this week.
The newly decoded 'DUNE' set contains nine cosmetics; two outfits, two back blings, two harvesting tools and a glider, emote and loading screen. The Dune collaboration is expected to be officially announced in the coming days, along with a blog announcing a release date.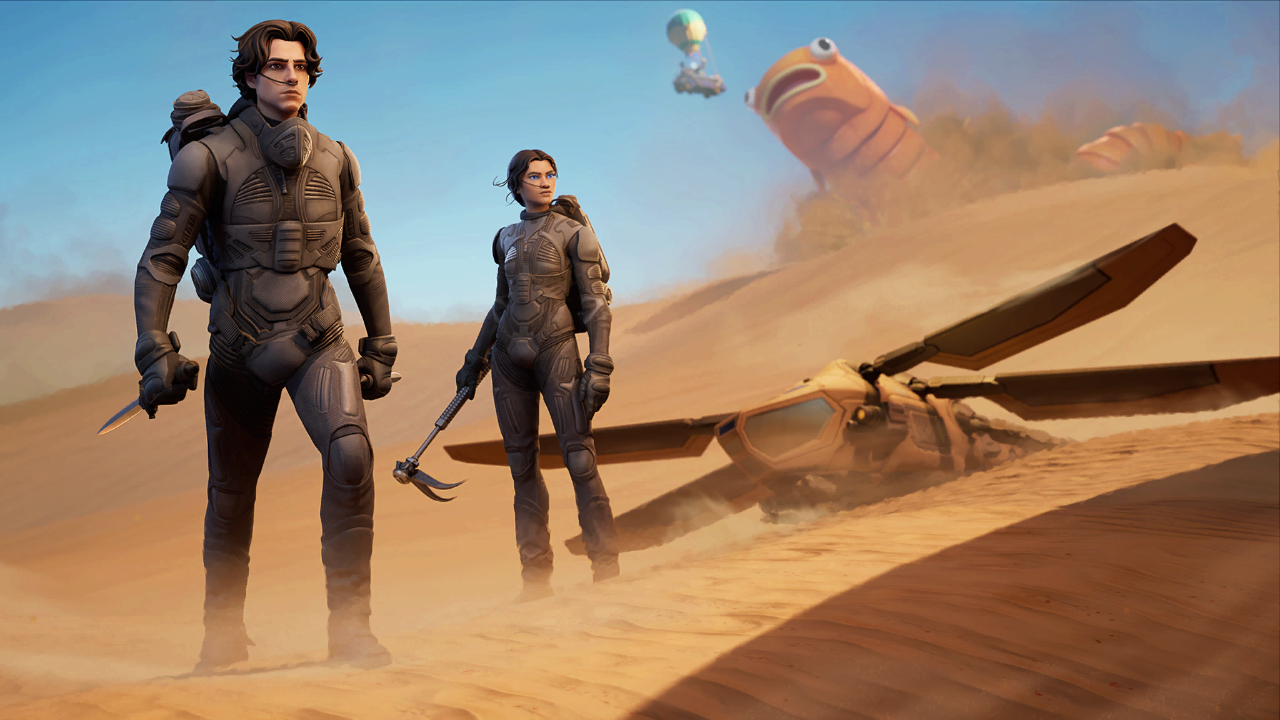 With the movie slated to hit theaters and on HBO Max on October 21st, there will likely be an official "reveal" this week.
In addition to being able to buy the new Dune cosmetics separately, Fortnite has decrypted two bundles that players can use to buy everything for one discounted price.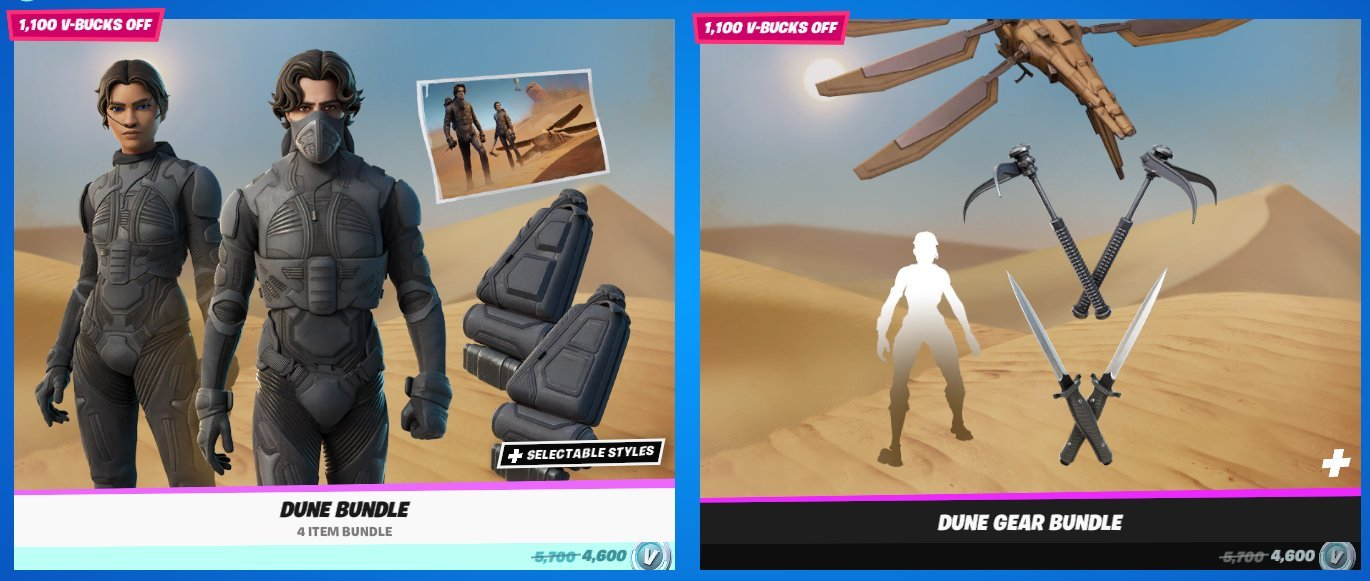 We will keep you updated as soon as more information about the new collaboration with Dune becomes known.
Stay up to date with the latest Fortnite news and follow us on Twitter from click here.