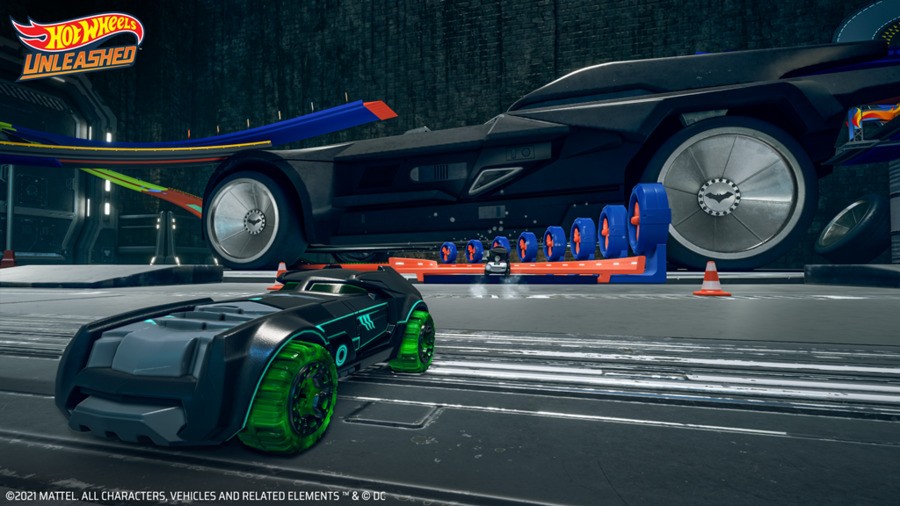 Hot wheels unleashed It got a bit of a buzz online when it launched in late September, and even with a nod to its heavy focus on paid DLC after launch, we liked it in our review. As noted in the roadmap, many DLCs are planned, and now the next few months have been detailed.
After all the hype surrounding the DC FanDome event last weekend, more details have been revealed about the DC and Batman DLC that is just around the corner.
The DC Super-Villains Racing season begins on November 11th and run through to January 18th. You can earn some extras by completing challenges and having more immersive gameplay, although the villain-themed cars (Bane, The Cheetah, Poison Ivy, Black Manta, Deathstroke, and Harley Quinn) will be the "premium" aspect you have to buy; we are still one little confused about how much they will cost but they will be looking for solid details. When it comes to freebie stuff, there are gears, coins, and customization items.
The Batman expansion is dated for 2. December, and can be picked up independently or included in the current expansion pass. It sounds like it offers a decent bang for your buck.
The Batman Expansion DLC, which will be released on December 2nd, will bring a huge amount of new content with a brand new Gotham-inspired career map and a stunning new environment – The Batcave – with loads of new tracks and items. The Batman expansion also includes five themed vehicles including The Penguin, Robin ™ 2.0T, Armored Batman ™, Batman ™ Rebirth and The Joker ™ GT, as well as a new Track Builder module – the Joker Funhouse Split – and loads of themed customization items .
So there you have it, there's still a lot to see in Hot Wheels Unleashed – let us know what you think!
.