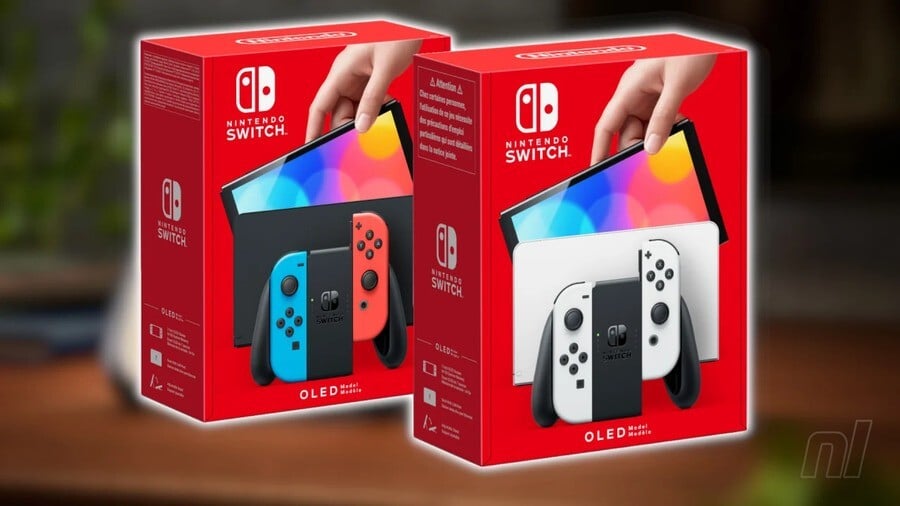 It appears that Switch OLED has had a strong sales start, so many of you reading this must have added Nintendo's new console SKU in the last week or so. We're fans of the beautiful new screen and the various refinements to the base design that give the consoles a slightly higher quality feel than the tried and tested standard switches we've been rocking for a few years.
If you look at Nintendo's marketing materials, you might think that there is only one variant – the one with the new white dock and Joy-Con – but there is also a version with the good old neon red and blue Joy-Con and a black one Dock for the Switch traditionalists and lovers of the OG shades.
A quick survey in the NL office shows that the neon red / blue option was by far the less popular choice. In fact, only Darren – our great Ops Director – has signed up for the boring classic Opportunity. He's already thrown the new controllers away in the loft, presumably when the analog sticks on his bumpy Skyward Sword Joy-Con pair start playing:
Which switch OLED did it? she but pick up? We assume that most have opted for the brand new strain just for a change, but we'd like to back up that assumption with some cold, hard data from your loved one. Let us know in the poll below and maybe make Daz feel a little less lonely in his life choices.
.