Hello, my name is Spencer Ham and I am Game Director at Jackbox Games. It's time to dust off your phone because we're releasing The Jackbox Party Pack 8 on October 14th on PlayStation Store! That's right, we broke the record for most party packs. You're welcome Write back to us, Guinness World Records.
This year's release feels especially rewarding as our studio was completely isolated during production. While this presented some challenges (seriously, Allard, you are still dumb), it also inspired us to work in new ways. Gone were the days when we huddled in a room with quick paper tests and pondered game concepts. Since we were forced to move to a fully digital landscape, we had to adapt and find new approaches to our (record breaking) method.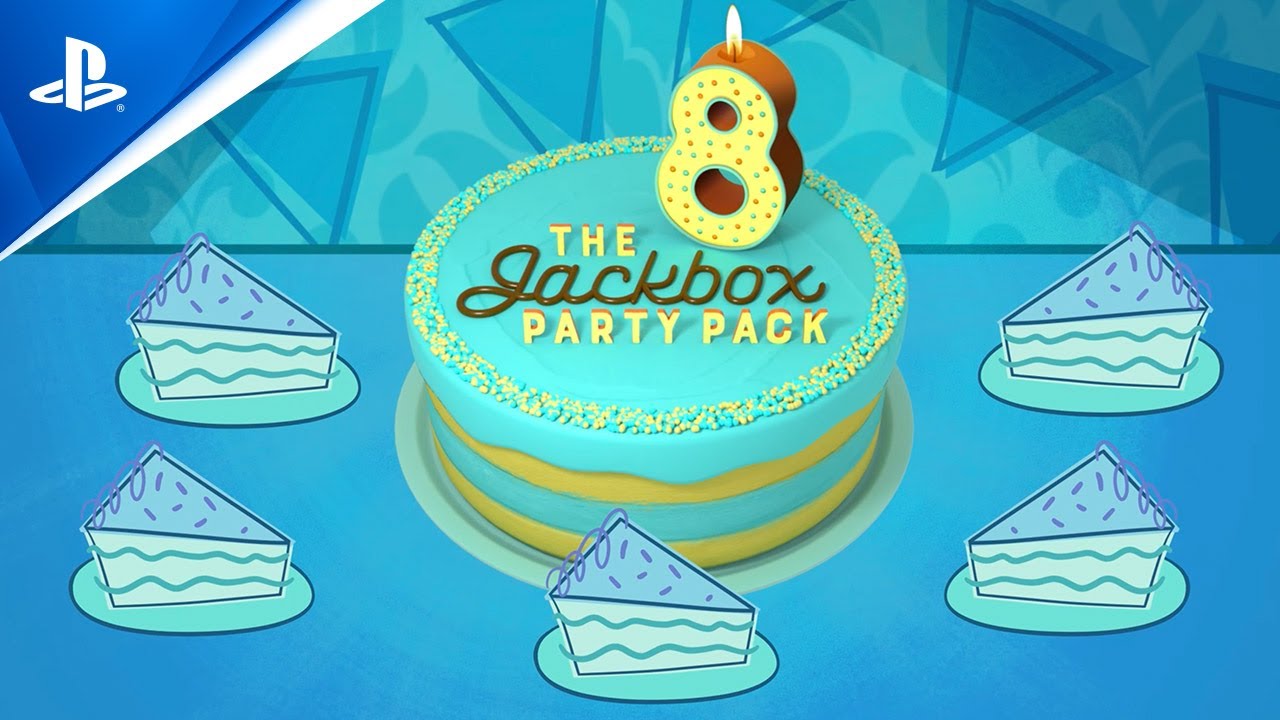 Here's a sneak peek at how three of the games in this year's Party Pack came about.
Attractive: animate
As you may know, every Party Pack contains at least one sequel. This year it is The long-awaited move from Drawful. A keen observer will note that it is not called Drawful 3, and that is by design. Since this is an exciting new twist on the core mechanics, we consider it an identity of its own rather than just a continuation of a franchise.
In this version, players create two-image looping animations based on absurd prompts. This concept flourished as a digital prototype because it would have been much more difficult to show how fun and effective the animations are when playtesters had to fumble with a paper thumb book.
The wheel of enormous proportions
The inspiration for The Wheel of Enormous Proportions came very organically. One of the morale boosters for us over the past year has been using a digital wheel to give away random items. The prices weren't even that good – it was things like a t-shirt or a mousepad, but it didn't matter because Wheel frenzy would take over. During a round, the chat glowed with comments such as "Obey the Wheel", "The Wheel knows everything" and "WHEEL".
So that got us thinking. What if we replaced a brand name mousepad with a price tag that was fun, if not more? Win a quiz game. So that's exactly what we did. The more quiz questions a player answers correctly, the more discs he receives on a wheel that distributes points. Not good at trivia? Don't worry, because ultimately the omniscient, mysterious wheel decides!
The survey mine
The Poll Mine is an intense polling game where competing teams try to deduce how the group as a whole responded. If you guess wrong, your squad will open a door full of fearsome monsters that will devour you whole. But no opening credits.
As you can imagine, this game requires a lot of group communication. Teams have to speculate a lot before making their decision. The prototyping of this game on Discord was a great proof of concept. Rather than just playing this in one room and then hoping it would broadcast on video conferencing platforms, we streamed it from the start and knew it would work fine in both environments.
Last year was certainly a challenge, but also inspiring. Just like in some of our games, limitations encourage creativity. We hope you enjoy The Jackbox Party Pack 8 as much as we do!