Pokémon Unite continues to deliver fantastic, meme-worthy variations on the series' famous characters, this time giving the world Firefighter Blastoise.
That's right, a new piece of holowear has been added to the game and is now available for purchase; technically called "Firefighter Style", the 1,200 gem outfit can be yours (well, Blastoise). It comes along with some additional new fashion items that are also available in the in-game shop.
Of course, die-hard Pokémon fans will no doubt remember the Squirtle Squad, a cheeky but wonderful group of fire-fighting squirtles who wreaked havoc in the early episodes of the official Pokémon anime. The fearless leader of the Squirtle Squad should have grown up one day, so we'll go ahead and pretend Ash's Squirtle and Unites Blastoise are one and the same.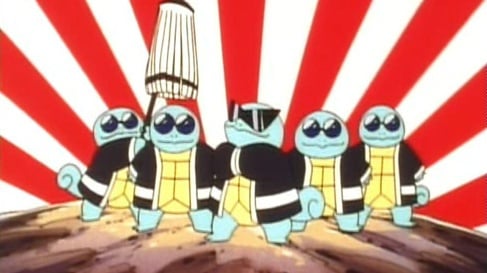 Pokémon Unite has been pretty busy since it first launched on Switch, the game is now available on mobile and of course it adds various Pokémon like Sylveon, Mamoswine, and Blastoise.
Did you play the game How have you been We'd love to hear all about it in the comments below.
.