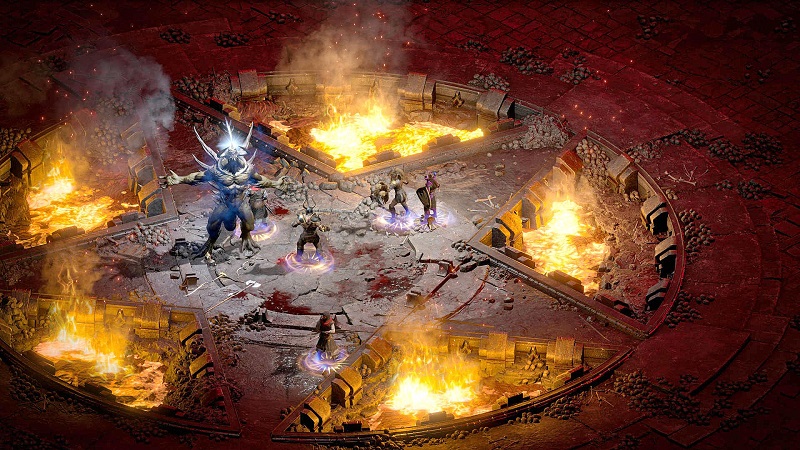 Diablo II: Risen has experienced persistent server issues for the past six days that are so severe that players are facing refunds asking for refunds.
The full post is a very detailed explanation of what problems you face and how Snowstorm runs its servers and what they do to fix it. You can read the entire post here if you want, but this is the short summary at the beginning of the post for those who don't have the time.
"Tl; dr: Our server outages weren't caused by a single problem; We solve any problem as soon as it occurs, with both mitigating solutions and longer-term architectural changes. A small number of players have experienced a loss of character development. Any loss due to a server crash should be limited to a few minutes. This is not a complete solution for us and we are still working on this problem. Our team is working, with the help of others at Blizzard, to bring the gaming experience to a place that feels good for everyone. "
However, a look at the post shows that the problems seem to be due to a surge in servers last Saturday morning, which led to a global outage at their end. However, your efforts to contain this traffic did not work as they were able to get the game working for a short period of time until another global outage occurred.
However, other problems arise from the fact that they used a lot of the game's old code in this remake, and aspects of that code are essentially insufficient for what Snowstorm is referred to as "modern gamer behavior" because the way people play the game now results in games being created, loaded, and destroyed much faster in a row. All it does is put more of a load on their servers.
Snowstorm also found issues along the way while investigating the issues further.
They also explained why players might lose progress between failures, saying it was ultimately due to a decision they made to keep the game going so people could keep playing instead of disabling it for everyone to progress of saving people.
In terms of what they do to make sure the servers don't "fall over" again, there Snowstorm called, they will be using some short-term tools like rate limiting which can potentially display an error message even though it is an expected event.
A login queue will also be established and critical services for the game will be broken down into smaller services to handle them to a more reasonable extent.
Suffice it to say Snowstorm has some way to go, and it doesn't look like these issues they face will be resolved anytime soon. Right now, it's probably best to be patient and give the team the time it needs before signing up again. I'm sure all of our backlogs could use some love.
Source – [Blizzard]