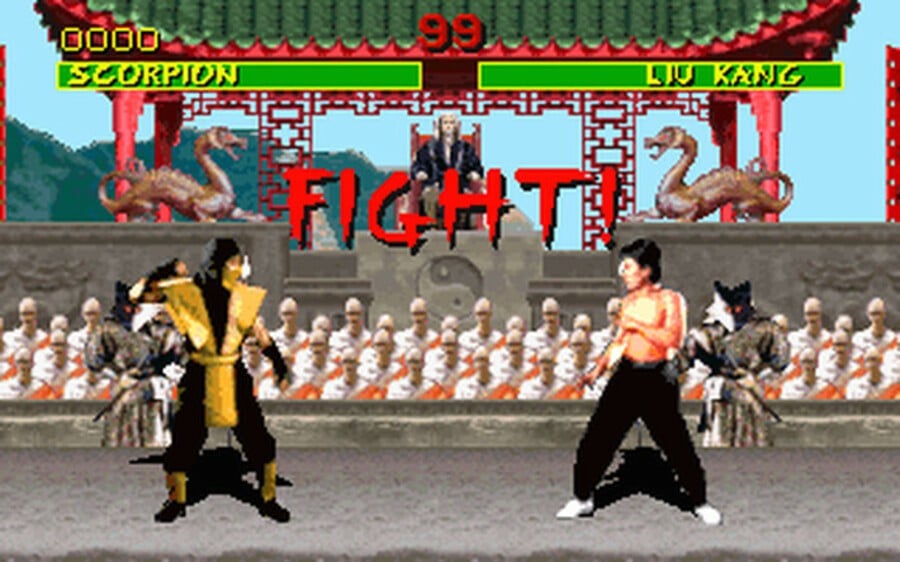 There are a lot of big video game anniversaries going on right now, and next year it won't be any different. One of the bigger celebrations will be the 30th anniversary of the famous brutal, bloody and violent western fighting game. Mortal Kombat.
Ahead of the anniversary milestone, the series co-creator Ed Boon decided that he'll be sharing "fun" footage behind the scenes for fans to see firsthand (something like that) what it would have been like to see these games created from the perspective of a "fly on the wall".
The first step he shares is Scorpion's iconic "Come here!" Spear attack. Here is the clip that also shows him in action in the original Mortal Kombat:
Boon also shared a number of follow-up tweets, which we've compiled here in order:
We certainly did a lot of preparation for our video shoots, but some ideas came to us during the shoot. With Scorpion's spear it started with "Do you know what a great ass move would be?" From there, you can be a fly on the wall and watch us work through the details.
One of those details was how fast Scorpion threw the spear, which had to be fast in order to surprise his opponents. This meant keeping the animation simple and with very few frames. We also wanted the spear to fly over a crouching enemy, so we kept it at chest level.
We were so closely remembered that we did not even capture movements for victim reactions. Instead, we borrowed from their existing animation frames. You can hear us talk about reusing one of the victim's "knockdown" animations when the spear hits them for the first time.
We also borrowed the victim's "vertigo" frames to show they were stunned after they moved in. Reusing existing animation was one of the many tricks we tried to use to save memory that was so much more limited in 1991.
A couple of things make me laugh when I see this so many years later. Try to count the number of times you see my arm stretching out from the right side to (ninja) mimic the movement. Hear too @therealsaibot (John Tobias, co-creator of Mortal Kombat) describe how he wants to make the rope like a snake by saying "shh shh".
Did you also notice how young Ed Boon really enjoyed using the word "WAH" to describe things? WTF?
Finally, even though SO MUCH more was involved in developing this classic move (effects, sounds), it's still cool to see the seeds of an idea that eventually became so synonymous with Mortal Kombat and SO MANY TIMES in future games, movies , TV, animation and comics!
Cross your fingers, I hope to post more (fly-on-the-wall) videos like this in the future as we get closer to Mortal Kombat's 30th anniversary.
In 2021 a new live-action Mortal Kombat movie was released, the sale of Mortal Kombat 11 to surpass the 12 million mark worldwide and publish a new animated film. NetherRealm also called for time on its latest entry in the series – revealing that DLC support would be ended to focus on "the next project".
Are you looking forward to Mortal Kombat's 30th anniversary in 2022? What do you think of Ed's history class above? Leave a comment below.
.