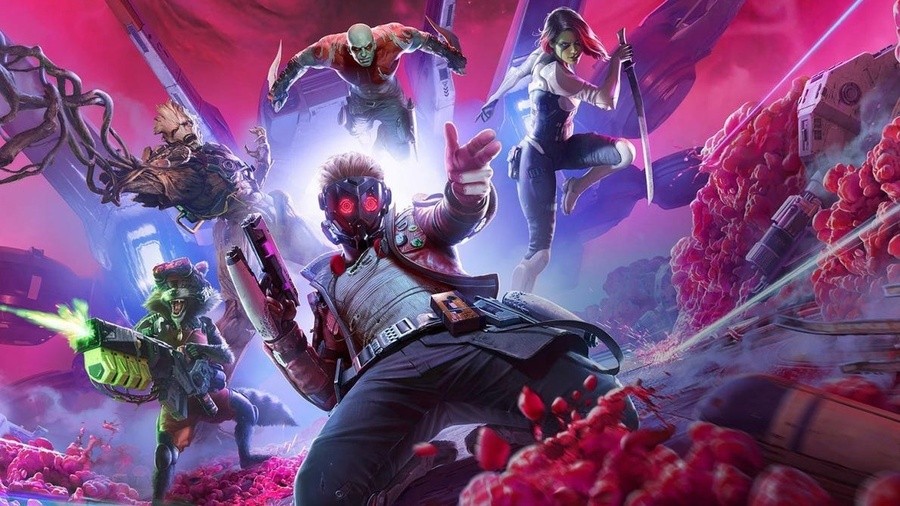 Think back to Nintendo's E3 Direct and you will remember the somewhat surprising announcement that Square Enix's Marvel's Guardians of the Galaxy was going to the Switch. Unfortunately, it will only be available as a cloud version on Nintendo's platform, but the release date is now imminent.
It will be released on all major platforms on October 26th (again only as a cloud version on Switch), and prior to its release, Square Enix has released an "almost" complete tracklist for the game's soundtrack. As you would expect from a Guardians of the Galaxy game, it features a soundtrack full of 80s rock and pop songs:
---
Blondie – call me
Blue Oyster Cult – Don't be afraid of the Reaper
Bobby McFerrin – Don't worry, be happy
Hot Chocolate – Every 1 is a winner
Wang Chung – Everyone is having fun tonight
Tears of fear – everyone wants to rule the world
Europe – the final countdown
New Kids on the Block – Hangin 'Tough
Pat Benatar – Hit me with your best shot
Bonnie Tyler – Perseverance for a Hero
KISS – I love it loud
Swarm of gulls – I Ran
Culture Club – I'll Tumble 4 Ya
Mötley Crüe – Kickstart My Heart
Simple Minds – love song
Rick Astley – Will never give up on you
Frankie goes to Hollywood – relax
Def Leppard – Rock Rock till you drop
Rainbow – since you left
A-ha – take me on
Soft Cell – tainted love
Loverboy – Get rid of me
Autograph – Turn up the radio
Insanity! – Wake me up before you go
Scandal with Patty Smyth – The Warrior
Spaceship – We built this city
Twisted Sister – We Won't Take It
Billy Idol – White Wedding
---
You will hear these tracks as the game progresses and you can also listen to them on the jukebox in Milano. With "Huddle", an important combat mechanic, you can also choose between two songs on the Star-Lord cassette player to motivate your team and overwhelm your enemies.
Square Enix says all songs will be in-game, but with an optional toggle switch for those who want to mute them for streaming purposes.
Are you going to check out Marvel's Guardians Of The Galaxy when it comes out on October 26th? Will you be playing on Switch or will the cloud version scare you off? Let us know in the usual place.
.