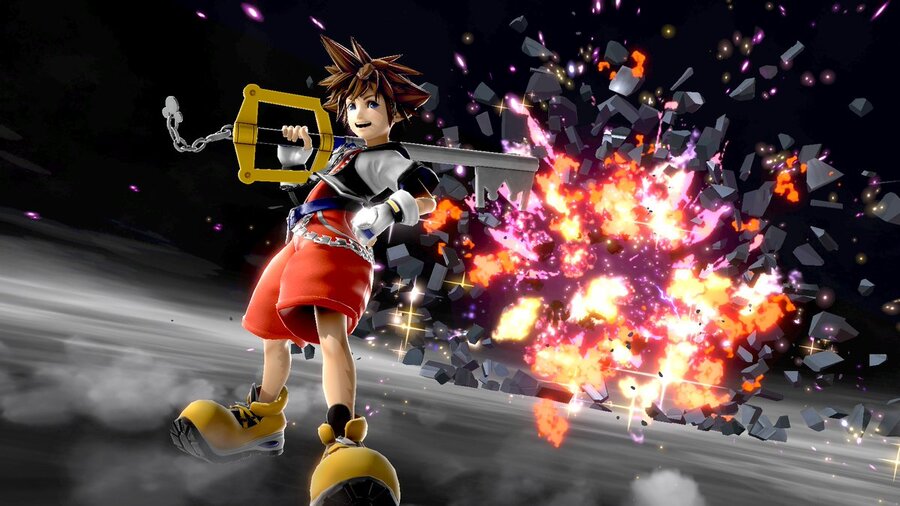 Last week, Masahiro Sakurai revealed that Kingdom Hearts will add Sora Smash Bros. Ultimate as the last fighter.
The DLC character will hit the game next week on October 18th, and to pass the time until then, Sakurai has shared some additional pictures of the Kingdom Hearts representative and the new theme level on his Twitter account.
Remember that all of these images are from the debug version of the game. Enjoy!
He also shared some of the artwork that can be seen in the background of the Kingdom Hearts-themed Hollow Bastion stage. To fight with this character at this level, you will need to get the Fighters Pass Vol.2 or buy Sora individually.
"Fans of the KINGDOM HEARTS franchise will instantly recognize this familiar location that is featured heavily in many of the games in the franchise. The dynamic stage includes a platform in the middle and as the battle nears its end, players will be inspired in a special one Travel area. " from Dive to the Heart with pictures of some familiar faces from the KINGDOM HEARTS series. "
Do you look forward to Sora joining the battle next week? What do you think of this character as the last fighter? Tell us below.
.