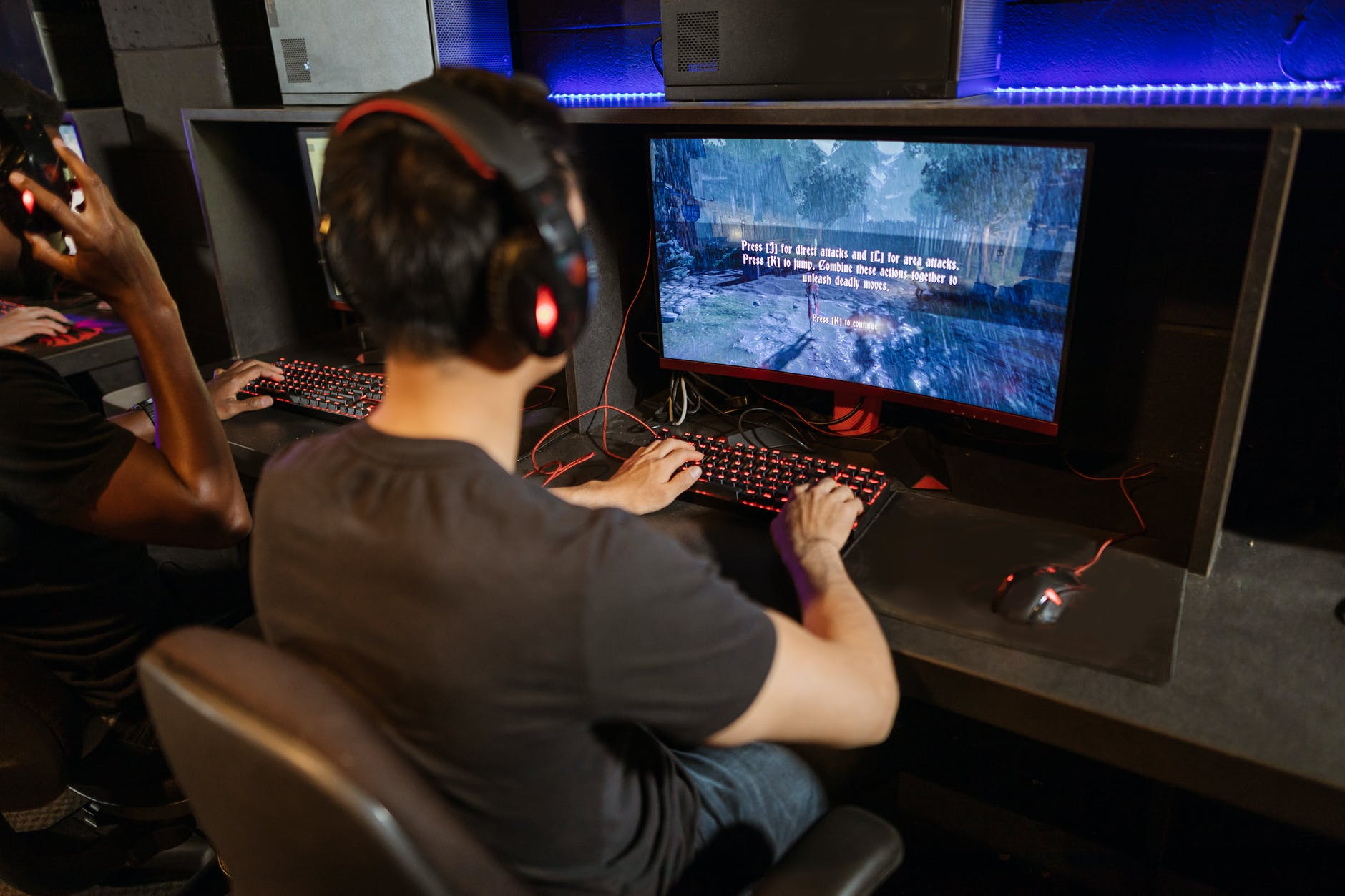 Video games are always fun and exciting. With the growing presence of online gaming, it's something everyone must try if they haven't already. Many professional gamers and game lovers prefer to play on PCs over other devices. With PCs, gamers have much better control and access to the game. Every game has its own set of rules and requirements, which makes it a daunting task.
Are you planning to start playing PC games but wondering how you can excel at it? Dive in to find simple yet effective ways to get better at PC gaming.
Tips for Better PC Games
Optimize the PC for a better gaming experience
There are times when you can play just fine, but your PC is not responding to your controls. It happens when the PC is not optimized for the game.
Most PC games have higher quality graphics and the option to install mods. Your FPS or Frames per Second play an essential role in the best gaming experience. You can step them up and gear up for high-speed gaming.
Also, keep your graphics card driver updated to improve gaming performance. If you're still having issues, you may visit https://aimclub.io/ for more tips on the game and getting better at it.
Activate Windows game mode
If you're using Windows 10, Game Mode will help you focus on your computer's resources and increase your FPS. Just press Windows Key + I and select Game Mode under the Games category.
Automatic Windows update
Sometimes Windows automatic updates can hurt your experience as most online gaming sessions have unauthorized activity that can trigger the windows. So it is better to update the system after the game session.
Improve pointer accuracy
The mouse plays an important role in PC gaming. You can adjust your PC settings to improve pointer precision so that you can focus better, especially when playing shooting games.
Lower your resolution
With a lower resolution, you have a higher frame per second. With better FPS, you will have a better gaming experience. Once your PC is optimized, it is time to hone your skills to enhance your gaming experience.
Better mouse and keyboard
A normal keyboard and mouse are not suitable for gaming. They are slower and have a longer processing time. Sometimes aggressive clicking can even damage the mouse. This is why gaming mice and keyboards are highly recommended for their ruggedness and durability.
If you can't get it all, you should at least have a gaming mouse to better focus and aim your shot faster and easier. A larger mousepad will also help you have better control of the mouse and handle aggressive clicking over a larger area.
Make yourself comfortable with your equipment
Now that you've optimized your PC for the game, it's time to become familiar with your gaming gear. Many gamers who switch from console to PC find it difficult to gain control of all the controls. If both your mouse and keyboard are in action, you should get used to them before you start playing competitions.
You should also be seated in the correct position in a comfortable chair so that you have access to all of your play equipment. Learn your buttons and place your fingers over all of the control buttons and learn to click them without looking.
Work on your goal
When you play pc games, the best way to win no matter which game you play is to work on your goal. Especially in shooting games, choose the hard weapons and try to aim better. As you use heavier weapons you will become familiar with all of the other weapons.
Challenge yourself with all weapons and make sure your PC has no exhilaration. Choose the weapon that suits you best and try shooting different objects to aim better. Try playing mini-games or target practice to improve your control and focus.
Play free games and campaigns
If you are new to PC gaming, try playing free games or campaign games that will help you understand a game better and get used to PC gaming. It is not easy to switch from the console and play on the PC.
You need to get used to the buttons and mouse, so it is better to try free games online or mini-games to improve your skills. Campaign games of the games you want to play give you a clear picture of the game and the type of controls required. It will help you grasp the dynamics of the game.
diploma
PC gaming has always been a goal for many gamers. They are exciting and interesting only when you know how to control all of your equipment and have the skills to shoot better. It is imperative that the PC be optimized for the game in order to support the game and give you a much better experience. Well what are you waiting for Try your hand at PC games already!