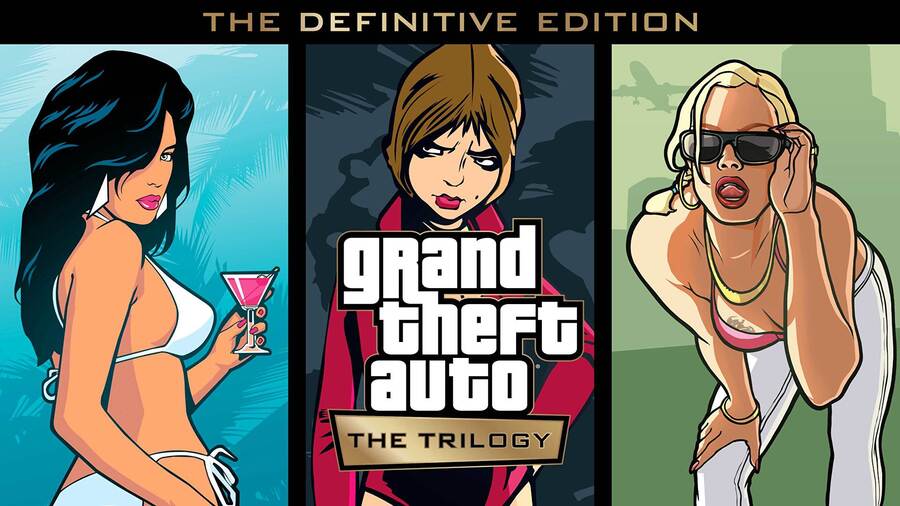 A crazy fantasy is finally coming true: we get Grand Theft Auto on the Nintendo Switch. It's been over ten years since we last had a GTA on Nintendo consoles, that was Grand Theft Auto: Chinatown Wars on the DS, and since then the car theft and pedestrian punching simulator has been largely limited to PlayStations and Xboxes.
But as of today, Nintendo is back in the game as Rockstar announced they are bringing with them Grand Theft Auto: The Trilogy – The Definitive Edition on the Nintendo Switch as well as on other "platforms of the current generation", including PS4, PS5, Xbox One and Xbox Series S and X, as well as an iOS and Android version in 2022.
The trilogy includes GTA 3, GTA: Vice City, and GTA San Andreas, and will feature enhanced graphics and modern gameplay enhancements while maintaining the "classic look" of the original games.
This isn't entirely new news – we saw a leak earlier this year suggesting we'd see a remastered trilogy on Switch – but it's nice to have it confirmed nonetheless.
It seems like the trilogy will soon be the only way to play these games, as Rockstar notes in their news post:
"To prepare for launch, we will begin removing existing versions of the classic titles from digital retailers next week."
This celebrates the 20th anniversary of GTA 3, and there are other events as part of the party: GTA Online can be discovered in San Andreas, special clothing, paintwork and surprises as well as "unusual activities".
The GTA trilogy will appear later this year. We'll update you when we have a more accurate release date!
.