One of Fortnite's pesky Purple Cubes has multiplied and created six "baby" cubes.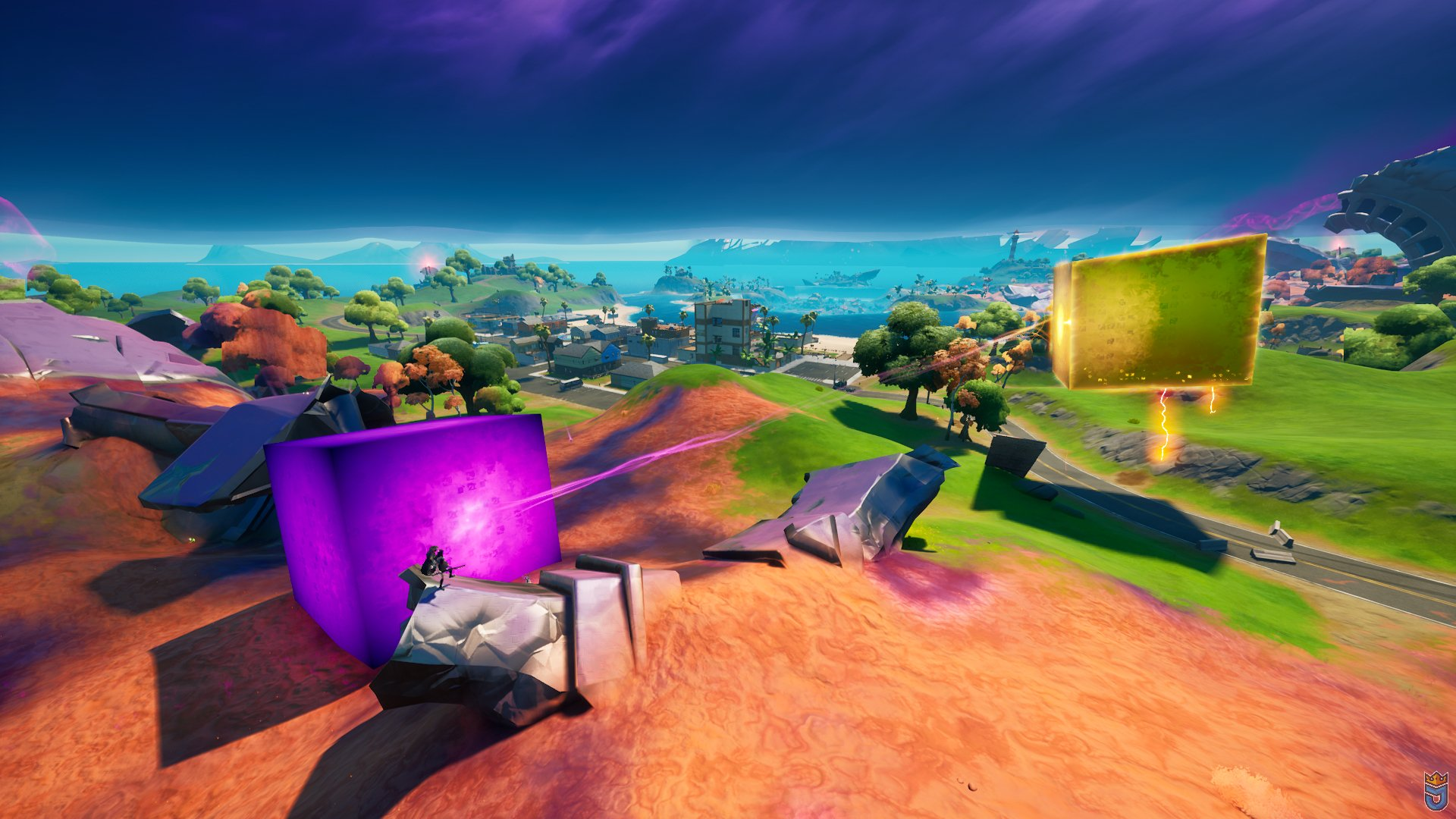 After the Purple Cube on Believer Beach was activated by what many in the community call the "baby beam", it has now spawned six "baby" cubes, each of which is different in size. Just 24 hours after the Purple Cube began to awaken, the beam disappeared and shortly afterwards the Baby Cubes spawned. This little live event is meant to be repeated several times as the golden "Queen" cube travels across the map. You can read about the original Awakening event here.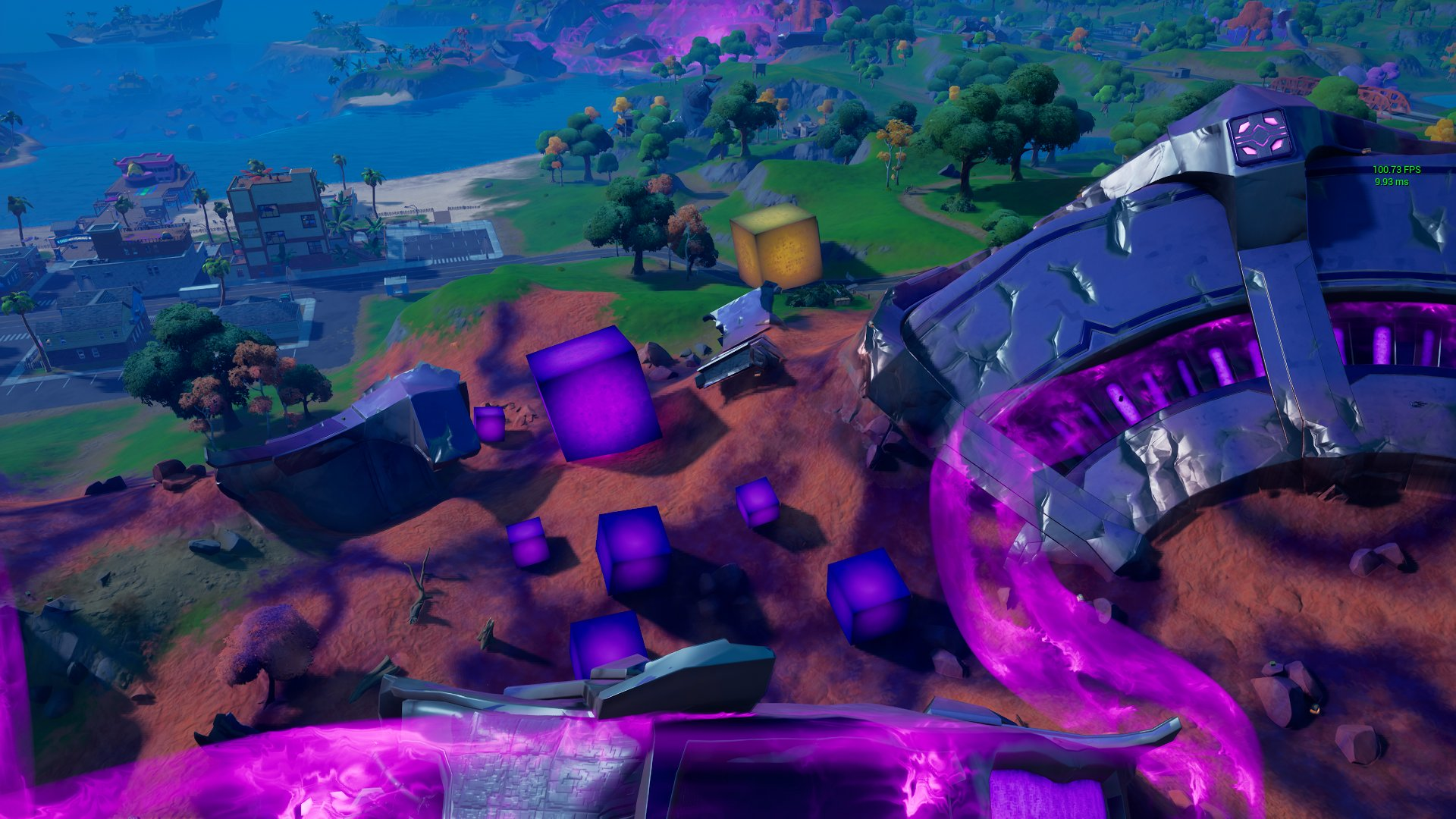 The baby cubes are now slowly rolling around, suggesting that they will be traveling around the island in the near future as well.
Selected image above @ XTigerHyperX2
Stay up to date with the latest Season 8 news by following us on Twitter from click here.