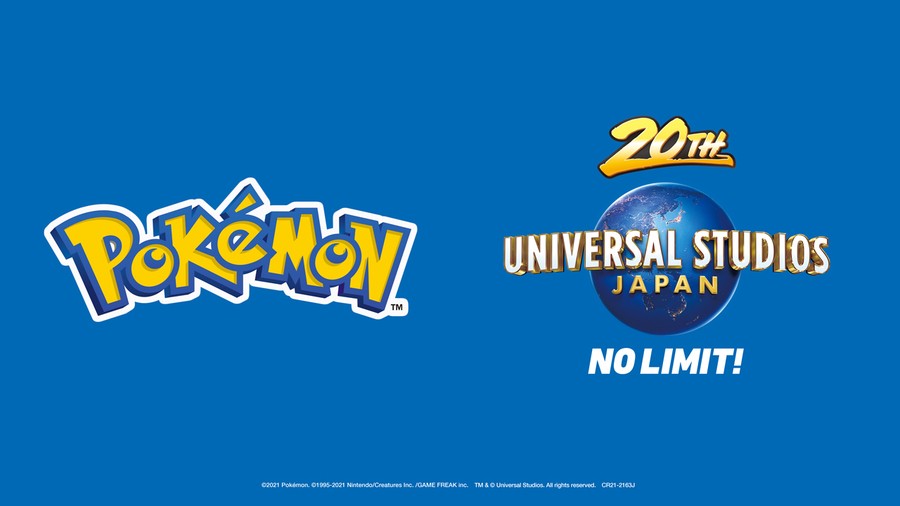 Super Mario and Donkey Kong aren't the only ones doing business with Universal Studios Japan – it seems Pokémon will be doing too, too.
Details are still pretty limited, but it appears Universal today announced a partnership with The Pokémon Company. Several projects are currently underway, according to a translation of the following tweet, and the first is planned for sometime in 2022.
Here's a little more information, courtesy of the Japanese press release:
"U-SJ Headquarters and Pokemon Co., Ltd. are involved in the development and delivery of new entertainment in the park. We are pleased to announce that we have entered into a medium to long-term strategic alliance and several development projects between the two companies have set themselves the goal of creating and providing a new dimension of the amusement park that has never been seen before through the combination of outstanding creative creativity and first-class entertainment technology.
"This alliance's first collaborative venture is expected to appear as a member of the park in late 2022, and we will continue to deliver new experiences that exceed everyone's expectations. Universal Studios Japan is committed to creating and delivering Japan's world-class entertainment." with ideas and creativity that still attract many guests and become the place of choice for people all over the world. "
This announcement follows previous rumors of a Pokémon theme park dating back to 2018. We'll definitely update you when we have more details. What do you think of this news so far? Tell us below.
.