Motorcycle racing for the detail-oriented fan.
As an American petrolhead, I love everything that has to do with mechanics. However, motorcycles were a small blind spot for me. I can certainly appreciate the high RPM of small displacement engines running at full speed. As for video games, Road Rash is my favorite motorcycle-based franchise for Sega Genesis and its successors, but sadly I didn't play much else until I bought RiMS Racing. Raceward Studio's RiMS Racing is more than just a motorcycle racer; It's a Sim who seriously works up a sweat on the little things but, oddly enough, gets a few things wrong.
Much like other Sim or Sim-like racers (think Project Cars 1 and 2), this is a game that the producers really want you to experience the physics of motorcycle racing. There is a quick tutorial to familiarize you with the controls, but it doesn't go far enough. While there are training sessions that can be unlocked as the game progresses, I feel like they don't prepare new players for things like high-speed cornering or front and rear braking. I found myself unable to turn at the same speed as the AI ​​on its standard difficulty level. Since this is a simulation, there is a lot of physics involved, especially how long it takes to lean from one side of the bike to the other as it shoots from corner to corner in rapid succession, making your lap or breaking can . The weight of the driver is felt due to the game mechanics almost to the disadvantage of the player in the controls.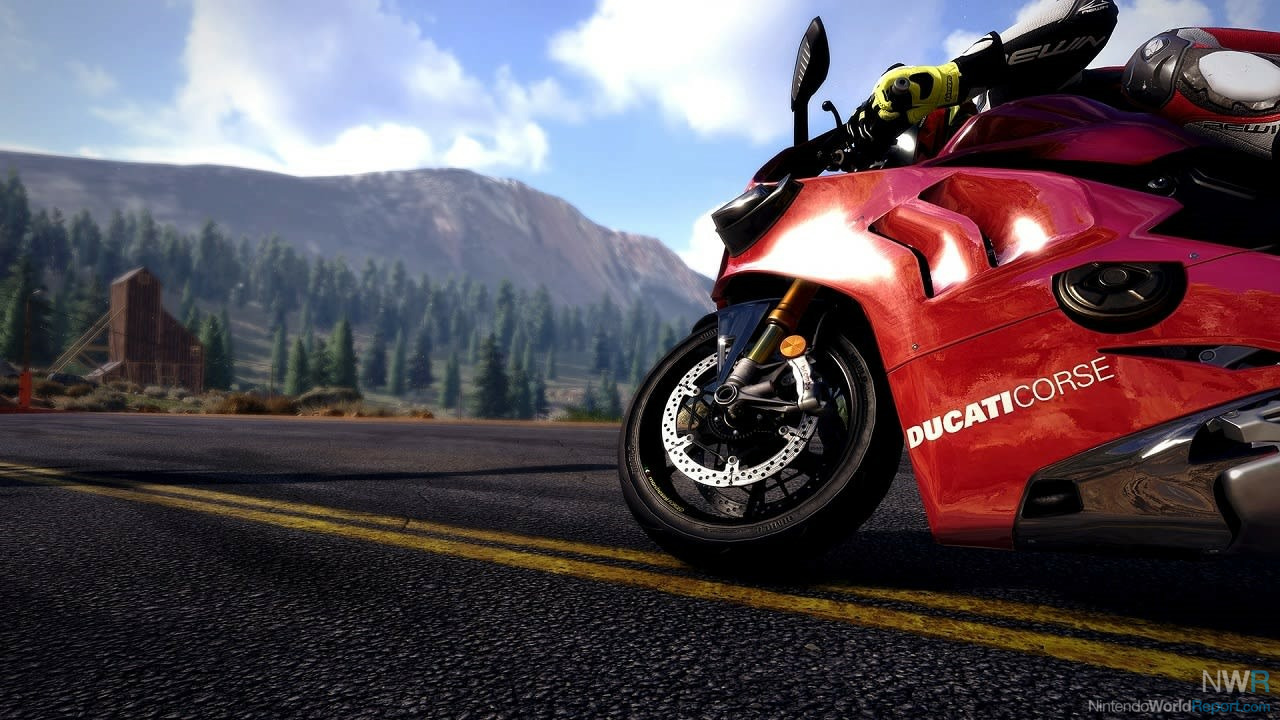 This simulation directly competes with models like the Moto GP series which give you complete control of your bike setup, maybe a little too much control. You can quickly adjust some settings in the motorcycle status check window, but browsing the menus during a race can be annoying. Before a race it is certainly a good idea to choose a tire and suspension configuration that is optimized for the track you are on as well as the various weather conditions, but RiMS goes a little further. Starting with a list of manufacturers such as Suzuki, Ducati, BMW, Honda, Yamaha, Kawasaki, Aprilla and Agusta MV and a bike from each company on offer, the pool is not very big. However, the huge catalog of aftermarket parts dwarfs most car sim racers.
During a career run, you can use your money from events to buy and install these parts, and I mean, YOU install them. As soon as you have selected your part, for example brake pads, you will receive a kind of quick-time event in which you remove the brake caliper cover and unlock and remove the old brake pad with the controls when prompted. Then you need to install the new brake pad and then secure the caliper using the analog stick and the prompts below in reverse order. For every new part you install you have to bolt it down yourself and it is possible to replace almost every part on the bike with almost (some parts are bike specific) one of the over 500 parts available to you if the old parts were are worn out. Some may enjoy this; others will find it unnecessarily troublesome, especially when it comes to managing your inventory.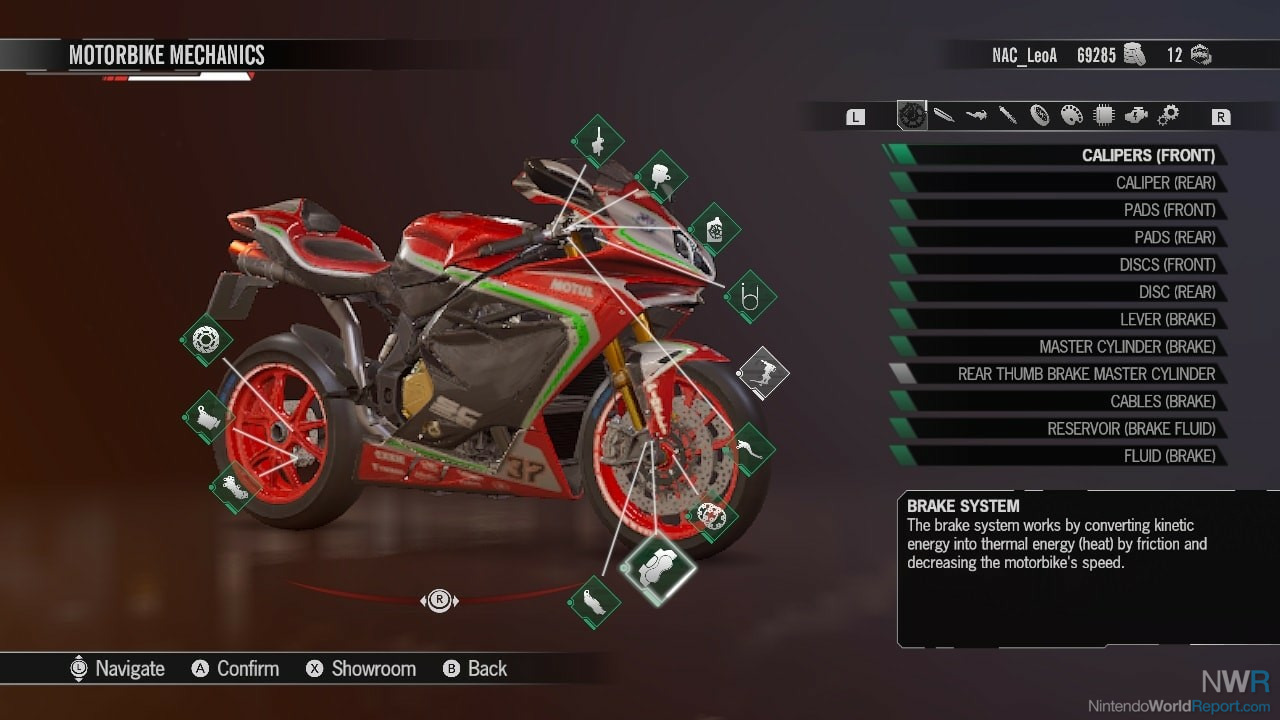 Once you've got your bike setup, it's time to put it on the track and this is where things start to stall. In a race against nine other racing drivers, the frame rate drops sharply and all track details become jagged and pixelated. While other ports look pretty good, the switch hardware is underperforming and is almost reminiscent of a PlayStation 2 title. The changeable perspective is nice to have and the first person and helmet views are pretty good, but cornering becomes an issue when trying to see the track from the first person perspective. As mentioned before, things like cornering at any speed are extremely difficult if the game is left at its default setting, while the CPU drivers have no problem cornering at almost full speed while their driver is deep into the turn . Meanwhile I understeer like a yacht in the wild green over there and get a time penalty for my "shortcut". In all fairness, the game is better played on a lower level of difficulty with a little less physics. Plus there's the problem that the dumbfounded AI bumps into you all the time, which makes some hilarious long-distance footage of you flying off your bike in ragdoll fashion. The AI ​​goes from ridiculously fast to slow and a bit idiotic when tampered with.
The music itself keeps the game alive with exclusive EDM tracks from The Bloody Beatroots. The engine noises made by the motorcycle appear real and realistic. It is highly recommended that you play with headphones or a TV with a great sound system to fully enjoy the sound. If it's not moving, the graphics themselves are fine. The close-up views of the bikes and upgradeable mechanical parts are also well detailed. In addition, it is worth noting that the 10 real tracks from Silverstone to the Nürburgring Grand Prix can be seen here in all their simulated glory. Everything about the actual race itself is top notch; It's just the performance of the game on the Nintendo Switch that lets the package down.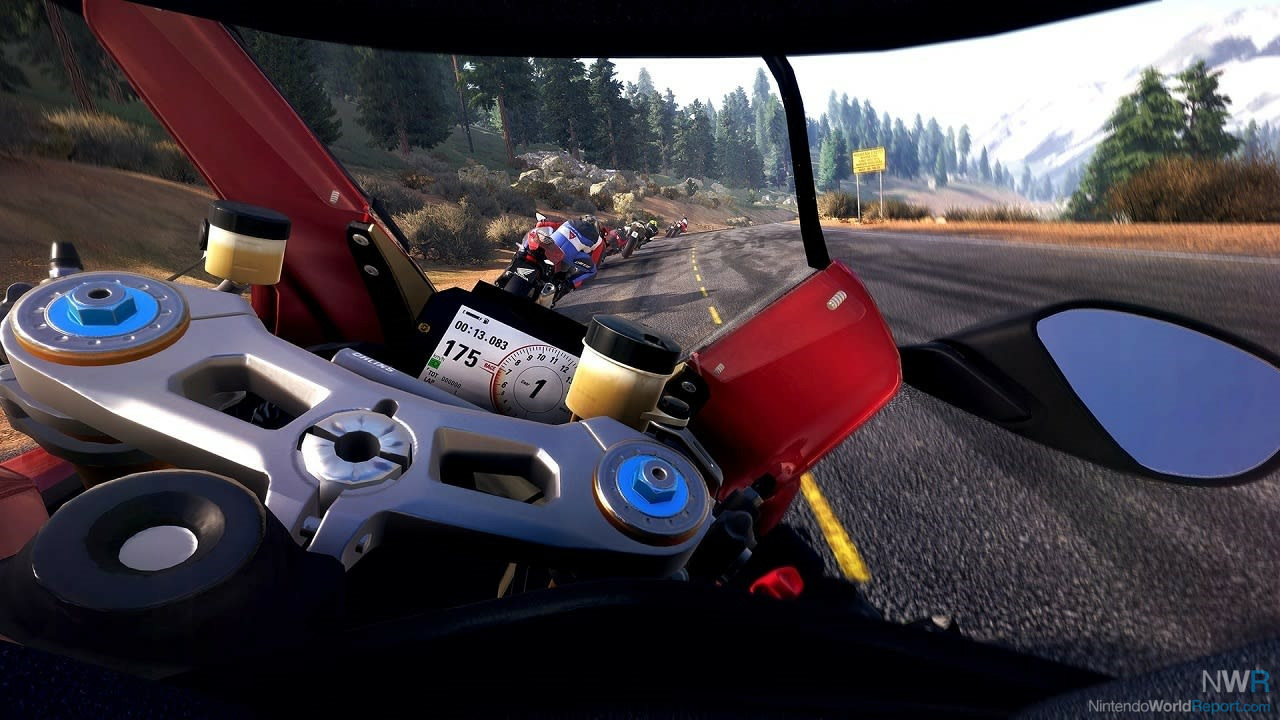 After following my own advice and turning the sim button from 11 to 5, RiMS Racing becomes a fun simulation racer for those who really want to tweak their bikes down to the last detail. The parts catalog is amazing, and the immersion factor is interesting if you're the type of person who enjoys doing the job on your own pit stops during a race. The Switch's graphical downgrade casts a pale shadow on the otherwise solid but difficult game of occasionally dull vehicle handling. If you are an avid cyclist and don't mind challenges in single race, career, or online game mode, this game is for you. Occasional bikers (including myself) don't have to apply.